If you were diagnosed with Parkinson's disease after being exposed to Paraquat, you may be eligible for financial compensation. Across the United States, victims of this toxic herbicide are filing lawsuits to secure damages for medical expenses, lost wages, and more. The Oklahoma Paraquat lawsuit attorneys at Shapiro Legal Group, PLLC can represent your claim against these manufacturers, helping you recover the compensation you deserve.
Why Hire Shapiro Legal Group, PLLC for Your Oklahoma Paraquat Lawsuit?
Our firm has a track record of successful case outcomes. We have recovered millions of dollars in settlements and jury verdicts for thousands of our clients. 

Our Oklahoma Paraquat lawyers have over 20 years of experience in defective product litigation. We will leverage our skills, knowledge, and resources to craft a compelling case in your favor.

Our firm believes in open and honest compensation throughout your case. We will always be available to answer your question and respond to any concerns you may have.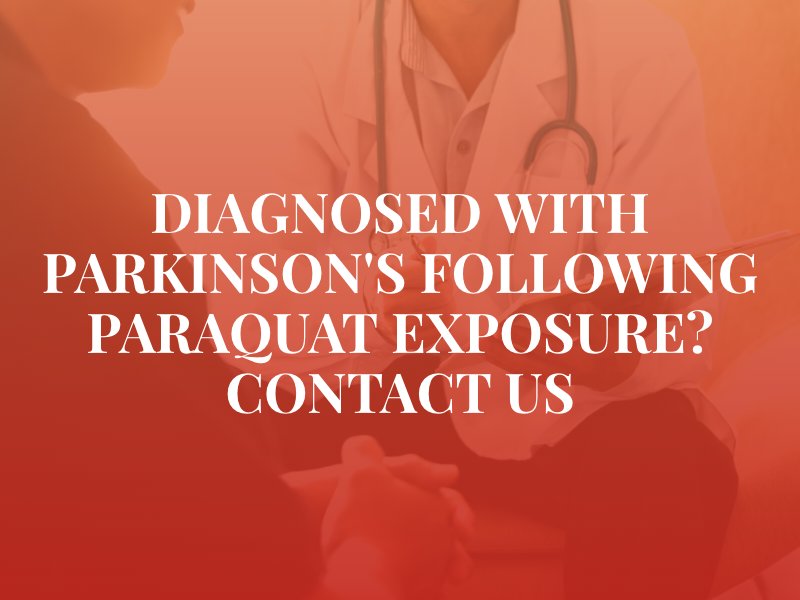 What Is Paraquat?
Paraquat is an effective herbicide used to kill unwanted plants and weeds. However, it is highly toxic and dangerous; anyone who wants to buy, mix, or apply Paraquat must have a commercial license. It is sold under multiple names, including Bonedry, Gramoxone, Devour, and Blanco.
Does Paraquat Cause Parkinson's Disease?
Research has linked Paraquat exposure to Parkinson's disease, according to the Michael J. Fox Foundation. California residents exposed as teens or young adults had a 200–600% higher risk of developing this condition than others. A 2017 study found that Paraquat damages the DNA, which may lead to the development of Parkinson's disease. If you were recently diagnosed with Parkinson's disease and were exposed to Paraquat, you may be entitled to compensation. Schedule a free consultation with a skilled Paraquat lawsuit lawyer to learn more.
Stages of Parkinson's Disease
Medical experts classify Parkinson's disease into five stages based on symptom severity:
Stage One patients have mild symptoms that affect one side of the body.

Stage Two patients experience symptoms on both sides of the body and daily tasks become more difficult. 

Stage Three patients experience loss of balance and slowed movements. 

Stage Four patients have severe and limiting symptoms and are unable to live alone.

Stage Five patients experience the most advanced and debilitating symptoms. They are often bedridden and require around-the-clock care.
Symptoms of Parkinson's Disease
Parkinson's disease symptoms begin gradually and worsen over time. Common symptoms include the following:
Tremors

Rigid muscles

Speech and writing changes

Impaired posture

Balance difficulties

Slowed movements
What Is the Statute of Limitations for Paraquat Lawsuits in Oklahoma?
If you want to file a Paraquat lawsuit, it is important to act quickly. According to Oklahoma's statute of limitations, you or your Oklahoma Paraquat lawyer must file your claim within two years of your Parkinson's disease diagnosis. If you miss the deadline, the court will dismiss your case.
Oklahoma Paraquat Lawsuits
Parkinson's disease can lead to financial hardship, physical limitations, and psychological stress. If you have developed this condition after being exposed to Paraquat, you have the right to file a lawsuit against its manufacturer in Oklahoma civil court. To secure compensation, you will need to prove four key facts:
You were diagnosed with Parkinson's disease.

Paraquat is defective.

Paraquat caused your Parkinson's disease.

You used the product as the manufacturer intended.
The Oklahoma Paraquat lawsuit attorneys at Shapiro Legal Group, PLLC will help you gather the evidence you need to prove these elements and hold the manufacturer accountable for your losses.
Schedule a Free Consultation With an Oklahoma Paraquat Lawyer
If you believe that you are eligible for a Paraquat lawsuit, the attorneys at Shapiro Legal Group, PLLC can help. Contact us today to schedule a free consultation with a Paraquat lawsuit attorney in Oklahoma.