The herbicide Paraquat has been linked to the development of Parkinson's disease. This progressive condition can lead to significant physical, emotional, and financial hardship – and if you believe that Paraquat is responsible for your diagnosis, you have the right to file a lawsuit against its manufacturer. In these situations, the Georgia Paraquat lawsuit attorneys at Shapiro Legal Group, PLLC can help.
Why Hire Shapiro Legal Group, PLLC for Your Georgia Paraquat Lawsuit?
Our firm specializes in defective and dangerous product claims. We will leverage our skills, resources, and over 20 years of experience to craft a compelling case in your favor.
We represent clients across the United States, including Georgia. Our attorneys co-counsel with top personal injury firms to provide the best possible representation.
Our Paraquat lawsuit attorneys can help you calculate the full value of your claim and identify your optimal path to maximum recovery, helping you avoid an insufficient settlement.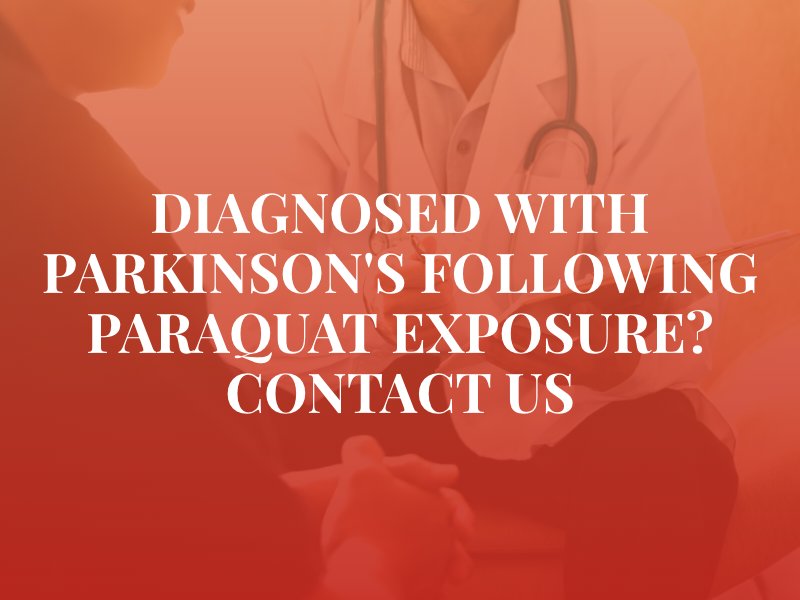 What Is Paraquat?
Paraquat is an herbicide used to kill weeds and desiccate crops. It is also highly toxic – ingestion or contact could have potentially fatal effects. You can only purchase and use Paraquat if you have a commercial license; homeowner usage is banned in the United States. Common product names for Paraquat include Gramoxone, Firestorm, and Bonedry.
Does Paraquat Cause Parkinson's Disease?
Researchers have linked Paraquat to a higher risk of Parkinson's disease. According to research cited by the United Parkinson's Advocacy Council, a study of residents who lived near fields using Paraquat had a 200 to 600 percent higher risk of developing this condition. Experts believe that Paraquat may damage the neurons that produce dopamine, which is linked to Parkinson's symptoms. Contact a Georgia Paraquat lawyer immediately if you were recently diagnosed with Parkinson's disease and were routinely exposed to Paraquat. You may be entitled to compensation and an attorney can help you understand your legal options.
Stages of Parkinson's Disease
Parkinson's disease is divided into five distinct stages:
Stage One patients experience symptoms on one side of the body that do not interfere with daily activities.
Stage Two patients experience worsening symptoms that affect both sides of the body, making it difficult to accomplish daily tasks.
Stage Three patients lead to mid-stage symptoms that become worse, often marked by loss of balance and significant daily impairment.
Stage Four patients develop severe symptoms that make it difficult to stand without assistance or mobility equipment.
Stage Five patients have debilitating symptoms that make it impossible to move without assistance.
Symptoms of Parkinson's Disease
One of the first signs of Parkinson's disease is uncontrollable tremors and shaking, often beginning in one hand. If you have developed this condition, you may also notice the following symptoms:
Slowed movements
Rigid muscles
Dizziness
Loss of balance
Stooped posture
Speech and writing changes
Loss of automatic movement
What Is the Statute of Limitations for Paraquat Lawsuits in Georgia?
Under Georgia law, you must file a Paraquat lawsuit within two years of the date of your Parkinson's disease diagnosis. If you do not file within this time period, the court will likely dismiss your case so speak with a Georgia Paraquat lawyer at Shapiro Legal Group, PLLC as soon as possible.
Georgia Paraquat Lawsuits
If you developed Parkinson's disease, you may have grounds for a lawsuit against the manufacturer, distributor, or retailer of the Paraquat product you were exposed to. A product liability claim requires you to prove that Paraquat caused you to develop Parkinson's disease in order to secure compensation. In these situations, the Georgia Paraquat attorneys at Shapiro Legal Group, PLLC can use cutting-edge evidence and expert witness testimony to prove your right to recovery.
Schedule a Free Consultation With a Georgia Paraquat Lawyer
If you have been diagnosed with Parkinson's disease after Paraquat exposure, the lawyers at Shapiro Legal Group, PLLC can help. Contact us today to schedule a free consultation with a Georgia Paraquat lawsuit attorney and discuss your legal options.