Studies have shown that Paraquat, a popular herbicide, may lead to the development of Parkinson's disease. If you were diagnosed with Parkinson's disease after Paraquat exposure, you have the right to hold the herbicide's manufacturer accountable through a lawsuit. In these situations, the Missouri Paraquat lawsuit attorneys at Shapiro Legal Group, PLLC can represent you in your claim and recover maximum compensation on your behalf.
Why Hire Shapiro Legal Group, PLLC for Your Paraquat Lawsuit?
Our firm holds over 20 years of experience in dangerous and defective product litigation, helping thousands of people secure the compensation they deserve.
We believe in open and honest communication from consultation to settlement. You will always be able to ask questions and raise concerns.
Our Paraquat lawsuit attorneys represent people in every state, including Missouri, and will co-counsel with leading firms to strengthen your claim.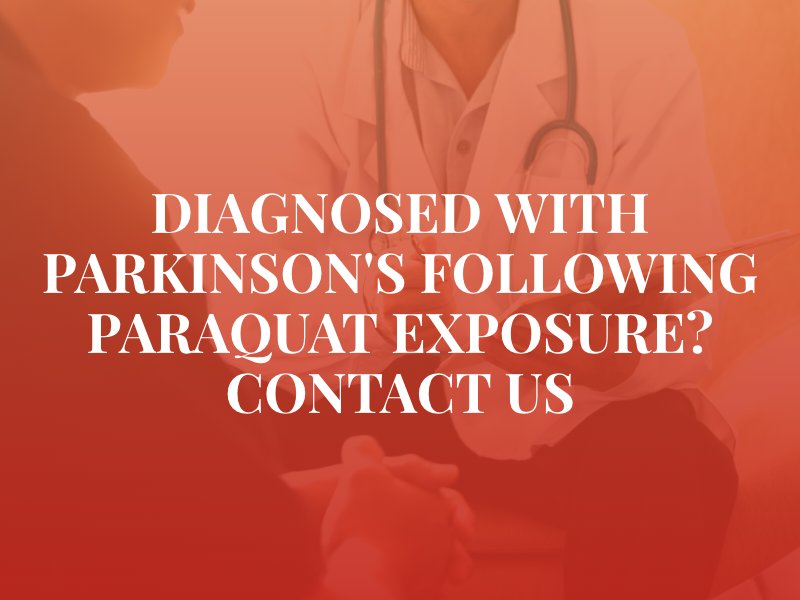 What Is Paraquat?
Paraquat is an herbicide used by farmers and other entities in the United States, including Missouri. Since it is highly toxic and can be fatal if ingested, the Environmental Protection Agency (EPA) requires potential buyers to hold specific licenses and certifications to use and purchase it. Common brands that contain Paraquat include the following.
Gramoxone
Devour
Blanco
Bonedry
Firestorm
Does Paraquat Cause Parkinson's Disease?
Parkinson's disease may be caused by Paraquat exposure, according to a letter from the Michael J. Fox Foundation to the EPA. One study found that farmers who mixed or applied Paraquat had a 200 percent higher risk of developing this condition. Another study found that teens who grew up in California's Central Valley and were exposed to Paraquat had a 200–600 percent higher chance of developing Parkinson's.
Stages of Parkinson's Disease
Since it is a degenerative condition that worsens over time, Parkinson's disease is categorized into five distinct stages.
Stage one Parkinson's symptoms are mild and typically impact one side of the body.
Stage two Parkinson's symptoms affect both sides of the body and make daily tasks more difficult.
Stage three Parkinson's symptoms are characterized by loss of balance and slow movements.
Stage four Parkinson's symptoms make it difficult to move without equipment and perform daily tasks.
Stage five Parkinson's symptoms include stiffness in the legs and make it impossible to stand or walk without assistance.
Symptoms of Parkinson's Disease
Parkinson's disease symptoms usually include the following.
Muscle stiffness
Tremors and shaking
Slowed movement, also known as bradykinesia
Difficulties with balance and posture
Sudden speech and writing changes
Loss of automatic movements, such as blinking
What Is the Statute of Limitations for Paraquat Lawsuits in Missouri?
If you believe you qualify for Paraquat litigation, it is important to act quickly. According to Missouri statute of limitations laws, you have five years from the date of your Parkinson's disease diagnosis to file a Paraquat lawsuit. If you do not file within this timeframe, the court will dismiss your case.
Missouri Paraquat Lawsuits
Through a Missouri Paraquat lawsuit, you can recover compensatory damages for the economic and non-economic losses you sustained due to your Parkinson's disease. These may include medical expenses, lost wages, pain and suffering, and disability accommodations. The attorneys at Shapiro Legal Group, PLLC can guide you through the complex litigation process, gathering evidence, expert witnesses, and scientific research to help prove the cause of your condition and secure the compensation you deserve.
Schedule a Free Consultation With a Missouri Paraquat Lawyer
If you were diagnosed with Parkinson's disease after Paraquat exposure, the Missouri Paraquat lawsuit attorneys at Shapiro Legal Group, PLLC can help. Contact us today to schedule a free consultation and discuss your next steps.