The popular herbicide Paraquat may lead to the development of Parkinson's disease. If you developed this condition after being exposed to this toxic substance, you may have grounds for legal action – and the Virginia Paraquat lawsuit attorneys at Shapiro Legal Group, PLLC can help. Our Paraquat lawyers will fight diligently for your right to compensation.
Why Hire Shapiro Legal Group, PLLC for Your Virginia Paraquat Lawsuit?
Our lawyers represent injured Paraquat plaintiffs in every state, including Virginia. We will partner with leading firms to provide the best possible representation in your case.
Our firm has recovered millions of dollars in compensation for our clients. We are dedicated to achieving maximum recovery on your behalf.
Our Paraquat lawyers have over 20 years of experience in personal injury and mass tort litigation, specializing in dangerous and defective product claims.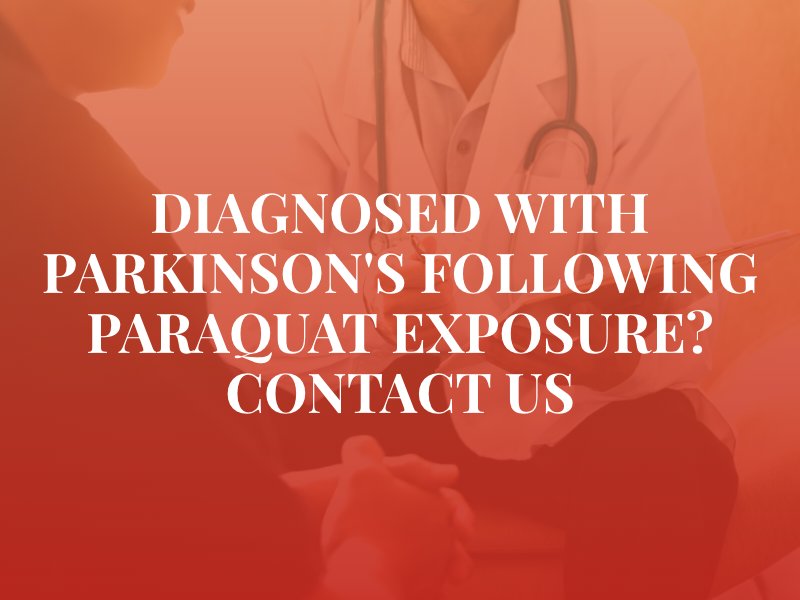 What Is Paraquat?
Paraquat is a toxic chemical used to kill weeds and desiccate certain crops. It is extremely harmful and can be fatal if ingested. Although it is banned in several countries, Paraquat is still sold to commercial license holders in the United States. Common brand names of Paraquat include Gramoxone, Firestorm, and Bonedry.
Does Paraquat Cause Parkinson's Disease?
Many scientific studies have established a link between Paraquat exposure and Parkinson's disease, a degenerative neurological condition. One study found that people who lived within 1,600 feet of an area where Paraquat was applied had a heightened risk of the condition. According to the Michael J. Fox Foundation, another study found that people who were exposed to Paraquat while they were young had a 200–600 percent higher risk of Parkinson's disease. Speak with a Virginia Paraquat attorney immediately if you were routinely exposed to Paraquat and were recently diagnosed with Parkinson's disease. You may be entitled to compensation.
Stages of Parkinson's Disease
Parkinson's disease worsens over time. To classify the condition, medical experts have designated five distinct stages of Parkinson's:
Stage 1 symptoms are usually mild and affect one side of the body.
Stage 2 symptoms begin to worsen, but the patient can still live alone.
Stage 3 symptoms significantly impair activities.
Stage 4 symptoms are severe, limiting, and make it impossible for the patient to live alone.
Stage 5 symptoms are the most severe. Patients are typically bedridden and require live-in care.
Symptoms of Parkinson's Disease
Symptoms of Parkinson's disease usually include the following:
Shaking and tremors
Loss of automatic movements
Rigid, stiff muscles
Speech changes
Writing changes
Slowed movements
Impaired posture or balance
What Is the Statute of Limitations for Paraquat Lawsuits in Virginia?
If you believe your Parkinson's disease is linked to Paraquat exposure, it is important to act quickly and consult a Virginia Paraquat lawsuit attorney. In Virginia, you have two years from the date of your diagnosis to file your Paraquat lawsuit. If you do not file within this time period, the court will likely dismiss your case.
Virginia Paraquat Lawsuits
If you have developed Parkinson's disease after being exposed to Paraquat, you have grounds for legal action. Through a lawsuit against the herbicide's manufacturers, you can recover compensation related to the economic and non-economic losses you endured due to your condition. These damages may include medical expenses, lost wages, and physical and emotional pain and suffering.
However, navigating a Paraquat lawsuit can be a challenge without a Virginia Paraquat lawyer on your side. At Shapiro Legal Group, PLLC, our attorneys will work diligently to craft a compelling case in your favor. We have the resources, skills, and experience necessary to fight for your right to maximum recovery.
Schedule a Free Consultation With a Virginia Paraquat Lawyer
Have you developed Parkinson's disease after being exposed to Paraquat? Shapiro Legal Group, PLLC can help. Contact us today to schedule your free consultation with a Paraquat lawsuit attorney in Virginia.