Paraquat, a toxic herbicide, has been linked to the development of Parkinson's disease. If you were diagnosed with this condition after exposure to this substance, you may have grounds for legal action. In these situations, the Kansas Paraquat lawsuit attorneys at Shapiro Legal Group, PLLC can fight for your right to maximum compensation.
Why Hire Shapiro Legal Group, PLLC for Your Kansas Paraquat Lawsuit?
Our firm has over 20 years of experience representing injured plaintiffs, specializing in dangerous and defective product claims.
We have recovered millions of dollars in compensation for thousands of plaintiffs across the United States, including Kansas residents.
Our Paraquat lawsuit attorneys have developed a network of cutting-edge research and expert witnesses that we can leverage to develop a compelling case in your favor.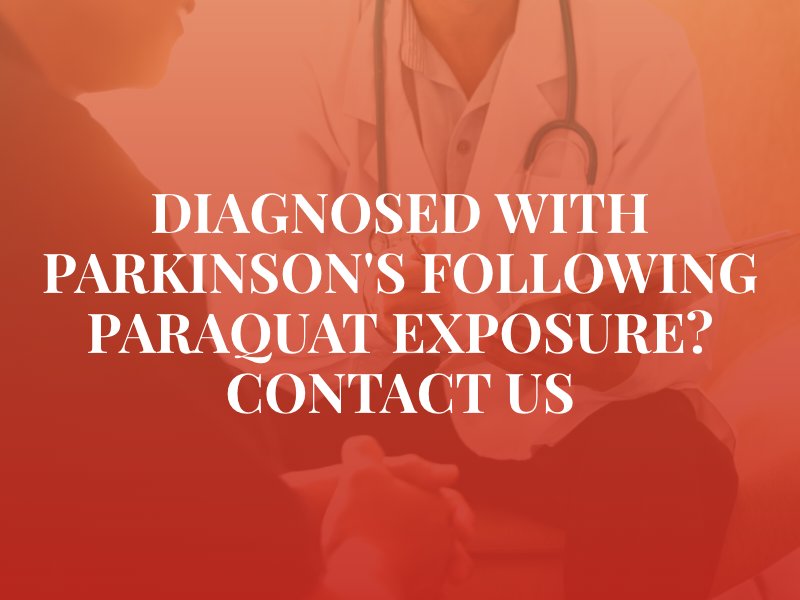 What Is Paraquat?
Paraquat is a toxic herbicide and Restricted Use Product in the United States, meaning that only commercially licensed purchasers can use and obtain it. Contact with Paraquat can lead to serious injuries, and ingestion can be fatal. Common brand names for Paraquat include Gramoxone, Ortho-Paraquat, Blanco, and Devour.
Does Paraquat Cause Parkinson's Disease?
Paraquat may damage the neurons that produce dopamine, which is responsible for controlling movements as well as emotional responses. Many Parkinson's disease patients have a lower level of dopamine than others. One study from the University of Guelph found that farmers exposed to Paraquat had a 250 percent higher chance of developing this condition. If you or a loved one was diagnosed with Parkinson's disease and were exposed to Paraquat, speak with a Kansas Paraquat lawyer as soon as possible to learn your legal options for recovery.
Stages of Parkinson's Disease
There are five distinct stages of Parkinson's disease:
Stage One Parkinson's patients experience mild symptoms on one side of the body, usually beginning with tremors.
Stage Two patients may experience symptoms on both sides of the body. They are able to continue to perform daily tasks.
Stage Three patients experience increased difficulty with daily tasks but are still fully independent.
Stage Four patients are unable to live alone and may require mobility equipment.
Stage Five patients experience debilitating, advanced symptoms and need around-the-clock care.
Symptoms of Parkinson's Disease
Parkinson's disease is a progressive condition with symptoms that worsen over time. Some of the most common signs of this condition include the following:
Tremors and shaking
Loss of automatic movements
Speech and writing changes
Dizziness and fatigue
Slowed movements
Rigid and stiff muscles
Sleep disturbances
What Is the Statute of Limitations for Paraquat Lawsuits in Kansas?
Under Kansas law, you only have two years from the date of your Parkinson's diagnosis to file a Paraquat lawsuit. This is due to the statute of limitations, which requires injured plaintiffs to file their claims within a specific time period or the court will dismiss your case. As soon as you realize that you may be the victim of Paraquat exposure, contact a Kansas Paraquat lawyer to discuss your case.
Kansas Paraquat Lawsuits
Victims of Paraquat exposure have the right to hold manufacturers accountable for their dangerous products. Through a product liability lawsuit in Kansas civil court, you can recover compensation for medical expenses, lost wages, pain and suffering, and more. You and your Kansas Paraquat lawsuit attorney will need to prove that the herbicide is defective and that the defect caused your Parkinson's disease diagnosis.
Paraquat lawsuits are still in their beginning stages and may be combined into a larger multi-district litigation claim in the future. To initiate your first steps toward recovery, speak to a lawyer at Shapiro Legal Group, PLLC.
Schedule a Free Consultation With a Kansas Paraquat Lawyer Today
If you developed Parkinson's disease due to Paraquat exposure, the Kansas Paraquat lawsuit attorneys at Shapiro Legal Group, PLLC can help. Contact us today to schedule your free consultation and take your first steps toward compensation.