Wildfires can cause significant destruction. From the loss of homes and valuable possessions to injuries, deaths, and illnesses from smoke inhalation, these natural disasters affect every aspect of our lives. Recovering from a wildfire can be difficult and marked by financial hardship, emotional trauma, and physical pain.
If you were affected by a wildfire that was caused by another person or entity's negligence, you may have grounds for legal action. In these situations, a skilled wildfire claim lawyer at Shapiro Legal Group, PLLC can represent your claim and help you secure the compensation you deserve.
Why Choose Shapiro Legal Group for Your Wildfire Claim?
Our firm has represented thousands of plaintiffs nationwide in their injury claims. We have recovered millions of dollars in settlements and jury verdicts on behalf of our clients.

Our wildfire attorneys co-counsel with leading personal injury and mass tort firms to ensure that we provide the most comprehensive representation possible.

Navigating the aftermath of a wildfire can be difficult. Our attorneys will handle all aspects of your wildfire claim so you can focus on recovery, not complex litigation.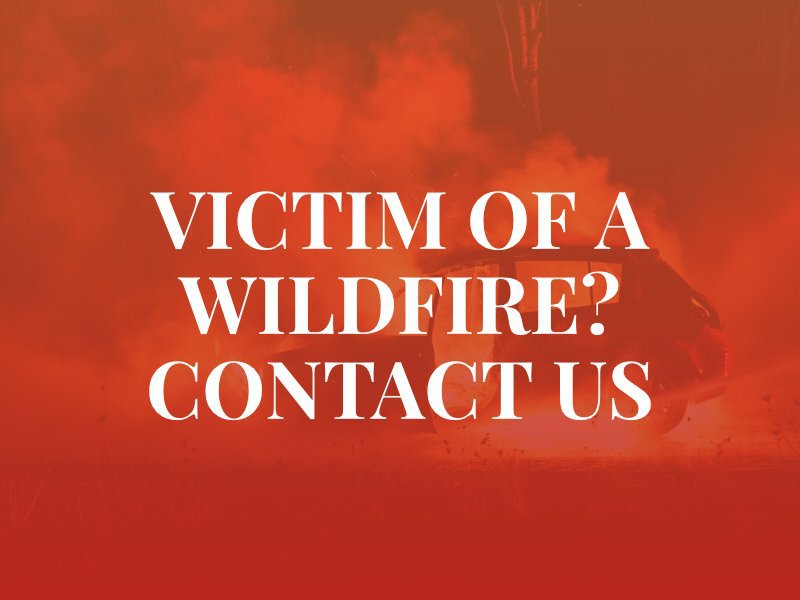 The Damage and Destruction of Wildfires
Wildfires are dangerous and damaging events. A singular fire event can destroy potentially thousands of acres of land and put people at serious risk of injury or death. Victims of wildfires often find themselves without homes in the aftermath of the event, and struggle to recover.
Examples of recent destructive wildfires include the following:
The 2018 Camp Fire, the deadliest wildfire in California history, burned over 150,000 acres, destroyed almost 19,000 homes, and killed at least 85 people. An investigation determined that Pacific Gas & Electric (PG&E) power line failures caused the fires.

The 2018 Woolsey Fire, which occurred in Los Angeles and Ventura Counties, was also likely caused by defective power equipment operated by Southern California Edison. This fire destroyed over 1,600 structures and burned over 96,000 acres of land.

The 2011 Wallow Fire was the largest wildfire in Arizona state history, burning over 538,000 acres of land and injuring 16 people. This fire was started by two men who failed to properly extinguish their campfire.

The 2020 Washington Labor Day fires burned more than 330,000 acres of land across the state of Washington, destroying 78 homes and 60 other structures. Some of these fires were started by downed power lines.
Can You File a Lawsuit After a Wildfire?
In some cases, wildfires occur due to natural circumstances, such as lightning strikes. Many wildfires occur due to careless human actions, arson, and other preventable acts of negligence or intentional recklessness. In recent years, utility companies that have failed to adequately maintain and monitor their equipment have caused many of these destructive events. 
If you have been injured or suffered losses in a wildfire that was caused by a power company's negligence, you may have grounds for a lawsuit against that entity. Through your claim, you can recover compensation for the economic and non-economic damages that you sustained due to the wildfire. 
Common types of damages available in wildfire lawsuits include the following:
Property damage

Past and future medical expenses

Lost wages and loss of future earnings

Emotional distress and mental anguish

Chronic pain, disfigurement, and disability

Loss of care, companionship, and support
To secure compensation in a wildfire lawsuit, you and your wildfire lawyer will need to prove that the utility company's negligence caused the fire and your resulting losses. In these situations, you need an attorney with experience handling similar claims to support your case and prove your right to recovery.
The wildfire attorneys at Shapiro Legal Group, PLLC have worked with victims nationwide in their claims against negligent utility companies. We can leverage our skills, experience, and network of resources to craft a compelling case in your favor. 
Filing an Insurance Claim After a Wildfire
If you have homeowner's insurance, you may assume that your insurance company will pay for your losses after a serious wildfire. However, many wildfire victims experience difficulties securing settlements through insurance claims. These companies can fail to provide adequate compensation, wrongly deny claims, or say that you do not have the appropriate coverage. In some cases, these actions are considered bad faith.
Insurance companies must treat policyholders fairly and handle wildfire claims in good faith. If you believe that your insurance company wrongly denied your claim, acted dishonestly, or committed an unfair act, you may have grounds for a bad faith claim. Examples of bad faith include the following:
Delaying your claim for an unreasonable length of time

Failing to respond to your claim

Denying your claim on wrongful grounds

Lying or misrepresenting the true extent of your policy coverage

Tampering with or otherwise manipulating investigation findings

Significantly undervaluing your claim
Additionally, when you purchase an insurance policy, you pay for certain amounts of coverage known as policy limits. Since wildfires are such destructive and damaging events, these policy limits may not be enough to cover these losses. In these situations, it may be more appropriate to pursue a lawsuit. Speak to a wildfire attorney at Shapiro Legal Group, PLLC to identify your optimal path to recovery.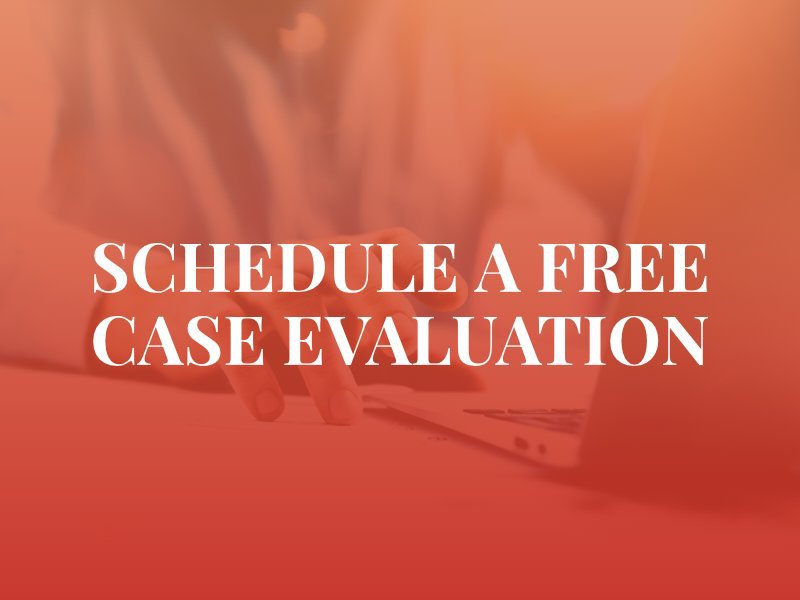 What To Do After a Wildfire
The days and weeks after a wildfire can be scary and overwhelming. You may have lost your home and valuable possessions. You may be unable to work due to the destruction of the fire or be suffering from severe injuries. To prepare for your claim, however, it is important to document as much evidence as you can following the fire:
Make a detailed list of the property and personal possessions that you lost. 

Gather all documents related to the damage and the value of the lost property, such as deeds, receipts, and invoices.

If you received medical attention after the fire, save all records related to your treatment and injuries.

Retain any photographs, videos, and pieces of physical evidence that are relevant to your future claim.

Contact a wildfire claim lawyer as soon as possible to initiate your claim.
Schedule a Free Consultation With a Wildfire Attorney Today
If you lost your home, suffered an injury, or were otherwise harmed by a wildfire, the lawyers at Shapiro Legal Group, PLLC. Our wildfire litigation attorneys can fight for your right to maximum recovery. Contact us today to schedule a free consultation and discuss your optimal path to compensation.