If you were exposed to the herbicide Paraquat, you may have grounds for legal action. This toxic substance has been linked to the development of Parkinson's disease. If you believe Paraquat is responsible for your diagnosis, the Indiana Paraquat lawsuit attorneys at Shapiro Legal Group, PLLC can represent you in your claim.
Why Hire Shapiro Legal Group, PLLC for Your Indiana Paraquat Lawsuit?
Our firm has represented thousands of clients across the United States, including Indiana. We co-counsel with leading injury firms to provide the best possible representation.
Our track record speaks for itself. Our lawyers have recovered millions of dollars in settlements and jury verdicts over our 20 years of operation.
Filing a lawsuit after a Parkinson's disease diagnosis can be a challenge. Our Paraquat lawyers will handle all aspects of your case on your behalf, allowing you to focus on your treatment.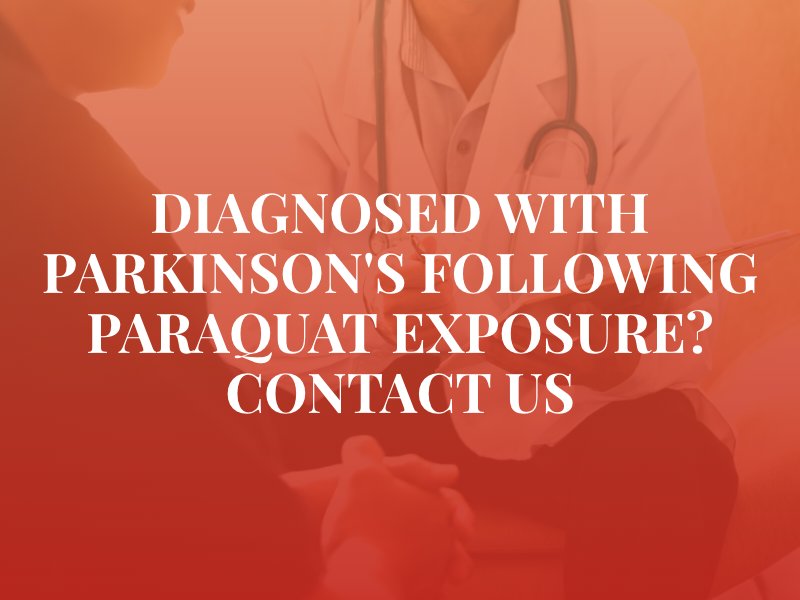 What Is Paraquat?
Paraquat is a popular herbicide that is highly effective but extremely toxic. Banned in 32 countries except for the United States, Paraquat exposure can lead to injury or death. Purchasers must have a commercial license to buy and use it.
Does Paraquat Cause Parkinson's Disease?
Studies also link Paraquat exposure to a much higher risk of Parkinson's disease than the rest of the population. One study found that farmers exposed to Paraquat had a 250 percent higher risk of developing this condition, while a study of California residents found a 200 to 600 percent higher risk. Speak with an Indiana Paraquat lawsuit lawyer as soon as possible if you or a loved one received a Parkinson's disease diagnosis after being exposed to Paraquat.
Stages of Parkinson's Disease
There are five stages of Parkinson's disease:
Stage One patients usually experience tremors that affect one side of the body.
Stage Two patients begin to experience symptoms on both sides of the body but are able to complete daily tasks.
Stage Three patients may experience loss of balance, falls, and greater difficulties with daily activities.
Stage Four patients often require live-in care and are unable to complete tasks without assistance.
Stage Five patients are often bedridden or unable to move without a walker due to stiffness in the legs.
Symptoms of Parkinson's Disease
Patients with Parkinson's disease often notice that their symptoms start slowly and worsen over time. If you develop this condition, you may notice the following symptoms:
Stiff and rigid muscles
Loss of coordination
Balance and posture difficulties
Uncontrollable shaking
Difficulty standing
Fatigue and dizziness
Difficulty with daily tasks
What Is the Statute of Limitations for Paraquat Lawsuits in Indiana?
Under Indiana's statute of limitations laws, you only have two years from the date of your Parkinson's diagnosis to file your lawsuit. If you do not file within this time period, the court will dismiss your case – preventing you from recovering the compensation you deserve. As soon as you believe that you may be eligible for a Paraquat lawsuit, speak to an Indiana Paraquat lawyer from Shapiro Legal Group, PLLC.
Indiana Paraquat Lawsuits
If you believe that you developed Parkinson's disease due to Paraquat exposure, you may have grounds for a lawsuit. Through a product liability lawsuit, you can recover compensation for medical expenses, pain and suffering, and more. However, you will need to prove four key elements to establish this fact.
You were diagnosed with Parkinson's disease.
Paraquat is defective.
Paraquat caused your condition.
You were using Paraquat as intended.
While these elements may seem straightforward, proving a Paraquat lawsuit can be complex. The Indiana Paraquat lawsuit attorneys at Shapiro Legal Group, PLLC can help you establish your right to compensation and use cutting-edge evidence to prove your claim.
Schedule a Free Consultation With an Indiana Paraquat Lawyer
Paraquat victims deserve justice, and Shapiro Legal Group, PLLC can help. Contact us online to schedule a free case consultation.