Paraquat may increase Michigan residents' risk of Parkinson's disease. If you were exposed to this popular herbicide and later developed Parkinson's, you may be eligible for litigation against Paraquat's manufacturers. In these situations, the Michigan Paraquat lawsuit attorneys at Shapiro Legal Group, PLLC can represent your claim and help you secure the compensation you deserve.
Why Hire Shapiro Legal Group, PLLC for Your Michigan Paraquat Lawsuit?
Our attorneys represent clients nationwide, including Michigan. We have recovered millions of dollars on behalf of our clients.

Our firm specializes in dangerous and defective product litigation, holding over 20 years of experience.

We understand how difficult a Parkinson's disease diagnosis can be. Our Paraquat lawsuit attorneys will handle all aspects of your case so you can focus on healing.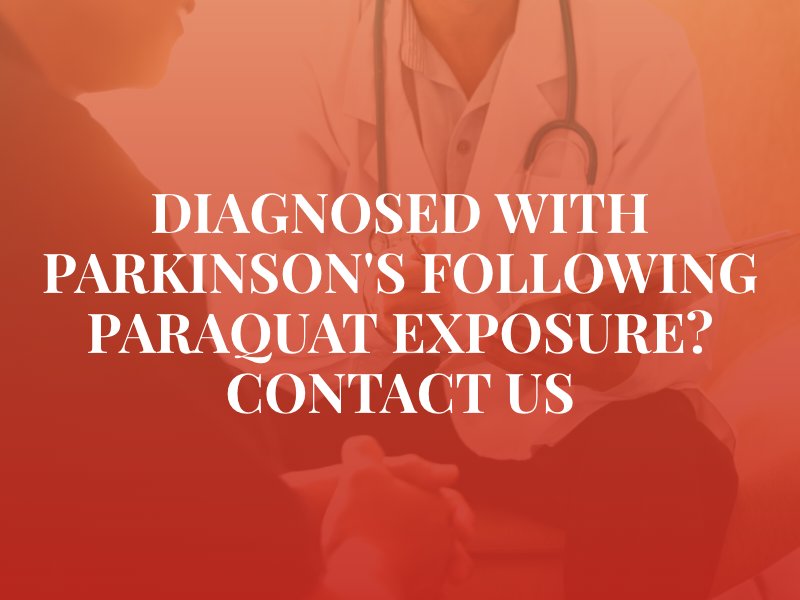 What Is Paraquat?
Paraquat is a popular herbicide widely used by commercial license holders to kill weeds, get rid of unwanted plants, and desiccate certain crops. It is sold under multiple names, including Blanco, Devour, and Bonedry. Paraquat is highly toxic and has been linked to the development of serious health conditions, including Parkinson's disease.
Does Paraquat Cause Parkinson's Disease?
According to research compiled by the Michael J. Fox Foundation, many studies have found a link between Paraquat and Parkinson's disease. A 2017 study found that Paraquat exposure damages DNA and impairs mitochondrial respiration, which may lead to Parkinson's. Another study found that people exposed to Paraquat as young adults had a 200% to 600% higher risk of the condition. If you believe you qualify for a Paraquat lawsuit after being diagnosed with Parkinson's, consult with a Paraquat lawyer in Michigan.
Stages of Parkinson's Disease
There are five stages of Parkinson's disease:
Stage 1 patients experience mild symptoms that do not generally impact daily activities.

Stage 2 patients experience worsening symptoms that make it more difficult to complete tasks.

Stage 3 patients experience mid-stage symptoms that impair certain tasks, such as eating and getting dressed.

Stage 4 patients experience severe symptoms that make it difficult to complete tasks without assistance.

Stage 5 patients experience the most debilitating symptoms and often require around-the-clock care.
Symptoms of Parkinson's Disease
Some of the most common symptoms of Parkinson's disease include the following:
Tremors and shaking

Slowed movements

Speech changes

Balance difficulties

Impaired posture 

Writing changes

Rigid muscles
What Is the Statute of Limitations for Paraquat Lawsuits in Michigan?
The statute of limitations establishes filing deadlines for different types of legal claims. Under Michigan law, you must file your Paraquat lawsuit within two years of your Parkinson's disease diagnosis, or the court will dismiss your claim. To protect your right to compensation, speak to a Michigan Paraquat lawsuit lawyer at Shapiro Legal Group, PLLC as soon as possible.
Michigan Paraquat Lawsuits
Parkinson's disease can lead to serious physical, financial, and emotional hardship. If you believe that Paraquat is responsible for your diagnosis, you may be eligible to recover compensation for these losses through a lawsuit against the herbicide's manufacturer. Common damages available in Michigan Paraquat lawsuits include the following:
Past and future medical expenses

Lost wages

Loss of future earnings

Pain and suffering

Disability accommodations

Live-in care
The Michigan Paraquat attorneys from Shapiro Legal Group, PLLC can help you craft a compelling case for your right to recovery. We will work diligently to investigate your claim, gather scientific evidence, consult with expert witnesses, and advocate aggressively to secure the settlement that you deserve.
Schedule a Free Consultation With a Michigan Paraquat Lawyer
If you were diagnosed with Parkinson's disease, you may be eligible for financial compensation. Contact Shapiro Legal Group, PLLC today to discuss your legal options with a Michigan Paraquat lawsuit attorney.