A Parkinson's disease diagnosis can impact all aspects of your life. This condition requires lifelong medical care, leads to physical disability, and causes emotional distress in many patients. Research shows that Paraquat exposure may cause Parkinson's disease – and if you believe your condition was caused by this herbicide, the Arkansas Paraquat lawsuit attorneys at Shapiro Legal Group, PLLC can help you hold the manufacturer accountable.
Why Hire Shapiro Legal Group, PLLC for Your Paraquat Lawsuit?
Our firm has over 20 years of experience representing clients nationwide in defective product cases.
Our lawyers have secured millions of dollars in compensation for our clients and are dedicated to your maximum recovery.
We can handle all aspects of your lawsuit on your behalf so you can focus on recovery, not complex litigation.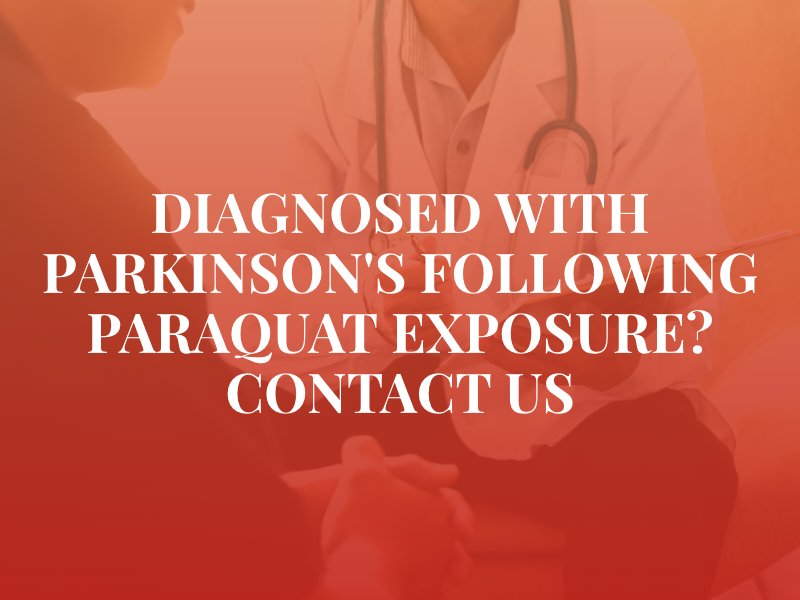 What Is Paraquat?
Paraquat is a toxic chemical that can be extremely dangerous if ingested or touched. The herbicide is used by commercially licensed users, such as farmers, to kill unwanted plants and weeds. According to the Environmental Protection Agency (EPA), recreational use of Paraquat is banned.
Products that contain Paraquat include the following.
Blanco
Devour
Firestorm
Bonedry
Gramoxone
Paraquat Concentrate
Does Paraquat Cause Parkinson's Disease?
Multiple studies show a link between Paraquat exposure and Parkinson's disease, according to the Michael J. Fox Foundation. According to an Agricultural Health Study, farmers who mixed or applied Paraquat had a 200 percent higher risk of developing Parkinson's disease. A study of teens and young adults in California's Central Valley also had a 200 to 600 percent higher risk of developing this condition after Paraquat exposure.
Stages of Parkinson's Disease
Parkinson's disease is a generative condition, which means that symptoms worsen over time. There are five stages of the disease.
Stage one Parkinson's involves mild symptoms that affect one side of the body.
Stage two Parkinson's involves symptoms that affect both sides of the body. Patients remain independent.
Stage three Parkinson's is characterized by loss of balance and slow movements. Patients may need assistance at this stage.
Stage four Parkinson's involves severe and limiting symptoms. Patients are unable to live alone at this stage.
Stage five Parkinson's is the most severe. Patients require around-the-clock care and unable to stand without assistance.
Symptoms of Parkinson's Disease
Signs of Parkinson's disease begin gradually and worsen over time. Common symptoms include the following.
Tremors
Loss of balance
Slow movements
Posture difficulties
Loss of automatic movements
Rigid muscles
Speech changes
Writing impairments
What Is the Statute of Limitations for Paraquat Lawsuits in Arkansas?
Under Arkansas law, you have three years from the date of your Parkinson's disease diagnosis to file a lawsuit against a Paraquat manufacturer. If you do not file your claim within this time period, the court will likely dismiss your claim.
Arkansas Paraquat Lawsuits
Through a Paraquat lawsuit, you can recover compensation for medical expenses, pain and suffering, lost wages, and other damages you sustained due to your Parkinson's disease diagnosis. However, you will need to prove that Paraquat is the cause of your condition. The Paraquat attorneys at Shapiro Legal Group, PLLC can help you craft a compelling case for your right to compensation, connecting you with the resources and witnesses necessary to prove your case.
Schedule a Free Consultation With an Arkansas Paraquat Lawyer
If you believe your Parkinson's disease was caused by Paraquat exposure, the attorneys at Shapiro Legal Group, PLLC can fight for your right to justice. Contact us today to schedule a free consultation and learn about your legal options with an Arkansas Paraquat lawsuit attorney.