Parkinson's disease is a degenerative condition that can impact all areas of your life, you're your financial situation to your physical comfort and emotional well-being. Research suggests that Paraquat, a popular herbicide, may contribute to this condition. If you believe your Parkinson's disease was caused by Paraquat exposure, Shapiro Legal Group, PLLC can help. Our Mississippi Paraquat lawsuit attorneys can help you hold the chemical's manufacturers accountable for your losses.
Why Hire Shapiro Legal Group, PLLC for Your Paraquat Lawsuit?
Our firm will leverage our skills, experience, and network of resources and expert witnesses to craft a compelling case in your favor.
Over our years of operation, we have secured millions of dollars in compensation for thousands of clients nationwide.
Our firm believes that open communication is key to a successful claim. We will always be available to respond to your questions and concerns.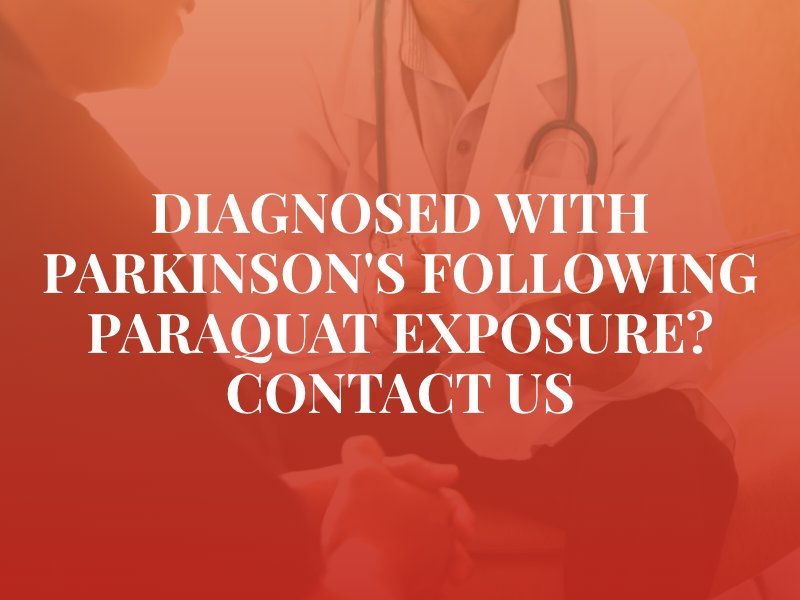 What Is Paraquat?
Used widely by farmers and other commercial entities across the United States, Paraquat is an herbicide that helps control weeds and unwanted plants. This toxic chemical can be fatal if ingested and may lead to permanent damage if it comes into contact with the eyes or skin. Products that contain Paraquat include Gramoxone, Bonedry, Firestorm, Devour, and Ortho-Paraquat.
Does Paraquat Cause Parkinson's Disease?
Research shows that Parkinson's disease may be caused by exposure to Paraquat. According to the Michael J. Fox Foundation, some studies have found that Paraquat may damage the production of dopamine, which is linked to Parkinson's disease. A study of farmers who worked directly with Paraquat found that they had a 200 percent higher risk of developing this condition than the general population.
Stages of Parkinson's Disease
Symptoms of Parkinson's disease worsen over time. There are five stages of this condition.
Stage one Parkinson's disease is characterized by mild symptoms that do not impact daily activities and affect one side of the body.
Stage two Parkinson's disease involves worsening symptoms that affect both sides of the body.
Stage three Parkinson's disease results in loss of balance, falls, and slow movements.
Stage four Parkinson's disease is characterized by severe and limiting symptoms. Patients may require a walker.
Stage five Parkinson's disease patients are often bedridden and unable to walk without assistance due to stiffness in the legs.
Symptoms of Parkinson's Disease
There are several common symptoms associated with Parkinson's disease.
Tremors and shaking
Rigid muscles
Noticeably slowed movements
Balance and posture difficulties
Changes in speech and writing
What Is the Statute of Limitations for Paraquat Lawsuits in Mississippi?
In Mississippi, you have two years from the date of your Parkinson's disease diagnosis to file a lawsuit against a Paraquat manufacturer. If you do not file your claim by the appropriate filing deadline, the court will likely dismiss your case—preventing you from recovering compensation.
Mississippi Paraquat Lawsuits
Through a Mississippi Paraquat lawsuit, you can recover damages for medical expenses, lost wages, disability accommodations, and other losses associated with your Parkinson's disease. However, you will need to prove that Paraquat caused your condition in order to win your case. The Paraquat lawyers at Shapiro Legal Group, PLLC can help gather the evidence necessary to craft a compelling case in your favor, helping you recover the compensation you deserve.
Schedule a Free Consultation With a Mississippi Paraquat Lawyer
Have you been exposed to Paraquat and later developed Parkinson's disease? If so, you may be eligible for financial compensation. Contact Shapiro Legal Group, PLLC today to schedule a free consultation with a Mississippi Paraquat lawsuit attorney and learn more about your legal options.