Paraquat, a popular herbicide used in North Dakota, is linked to the development of Parkinson's disease. If you were diagnosed with Parkinson's disease after Paraquat exposure, the North Dakota Paraquat lawsuit attorneys at Shapiro Legal Group, PLLC can help. Our Paraquat lawyers can represent you in your lawsuit against the herbicide's manufacturers and helping you secure the compensation you deserve.
Why Hire Shapiro Legal Group, PLLC for Your North Dakota Paraquat Lawsuit?
Our North Dakota Paraquat lawyers have helped our clients recover millions of dollars in compensation. 

We co-counsel with leading personal injury and mass tort firms to provide our clients with the most comprehensive legal representation possible.

Our firm represents Paraquat victims in every state, including North Dakota. We have the experience, knowledge, and resources to advocate aggressively for your maximum recovery.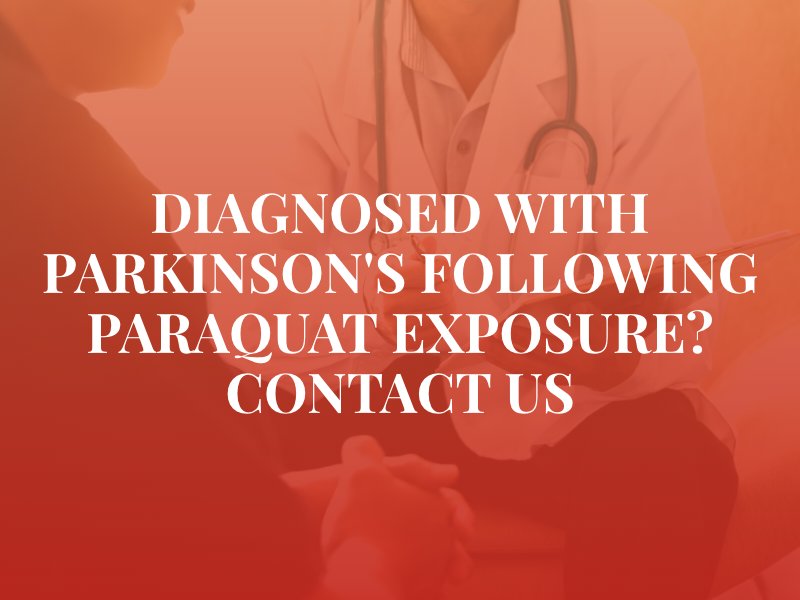 What Is Paraquat?
Paraquat is a popular and effective herbicide used to kill weeds and unwanted plants, as well as desiccate certain crops. This chemical is highly toxic—a dose as small as 2.5 grams can be lethal—and buyers must have a commercial license to purchase and apply it. There are many brand names for Paraquat, including Firestorm, Paraquat Concentrate, and Gramoxone. 
Does Paraquat Cause Parkinson's Disease?
Multiple studies have established a link between Paraquat exposure and Parkinson's disease. One study of Central California residents found that people exposed at a young age at a 200–600% higher risk of Parkinson's. Farmers who handled Paraquat also had a 200% or higher risk of this condition. Paraquat may also cause irreversible DNA damage. If you or somebody you love was recently diagnosed with Parkinson's and were routinely exposed to Paraquat, speak with a Paraquat lawsuit attorney in North Dakota as soon as possible to preserve your legal rights.
Stages of Parkinson's Disease
Medical professionals classify Parkinson's disease into five stages:
Stage 1 is the mildest stage and patients do not experience difficulties with daily tasks.

Stage 2 involves worsening symptoms, but patients remain independent.

Stage 3 is considered mid-stage, and daily tasks become lengthier and more difficult.

Stage 4 involves very severe symptoms. Patients are unable to live alone.

Stage 5 is the most advanced stage. Patients are often bedridden or require a wheelchair, as well as live-in care.
Symptoms of Parkinson's Disease
Some of the most common symptoms of Parkinson's disease include the following:
Tremors and shaking

Slowed movements

Rigid, stiff muscles

Impaired posture and balance

Speech and writing changes

Loss of unconscious movements
What Is the Statute of Limitations for Paraquat Lawsuits in North Dakota?
If you plan on filing a Paraquat lawsuit, act quickly. Under North Dakota law, you or your North Dakota Paraquat attorney have 10 years from the date of the herbicide's initial purchase to file your lawsuit or the court will dismiss your case. Speak to Paraquat lawsuit attorney at Shapiro Legal Group, PLLC as soon as possible after your diagnosis to initiate your claim.
North Dakota Paraquat Lawsuits
You may be eligible for a Paraquat lawsuit if you were diagnosed with Parkinson's disease after encountering this substance. Through your claim, you can recover compensation for medical expenses, lost wages, pain and suffering, and other losses related to your condition. However, you will need to prove that Paraquat is responsible for your diagnosis.
The North Dakota Paraquat lawsuit lawyers at Shapiro Legal Group, PLLC can evaluate your case and begin taking the first steps toward securing a settlement in your claim. You and your attorney will work closely to gather sufficient evidence to prove your right to damages.
Schedule a Free Consultation With a North Dakota Paraquat Lawyer
Were you diagnosed with Parkinson's disease after being exposed to Paraquat? The attorneys at Shapiro Legal Group, PLLC can help. Contact us online today to schedule your free consultation with a North Dakota Paraquat lawsuit attorney.