Many Maryland residents suffer from Parkinson's disease, a progressive neurological condition. Several factors may lead to this disease – including exposure to Paraquat, a highly toxic herbicide. If you were diagnosed with Parkinson's disease after being exposed to this substance, you have the right to file a lawsuit against its manufacturers. In these situations, the Maryland Paraquat lawsuit attorneys at Shapiro Legal Group, PLLC can fight for your right to recovery.
Why Hire Shapiro Legal Group, PLLC for Your Maryland Paraquat Lawsuit?
Our firm has represented thousands of clients nationwide, including Maryland, helping secure the compensation they deserve.
Our Paraquat attorneys have over 20 years of personal injury and mass tort litigation experience, specializing in defective product claims.
Our attorneys will handle all aspects of your claim on your behalf, allowing you to focus on your well-being.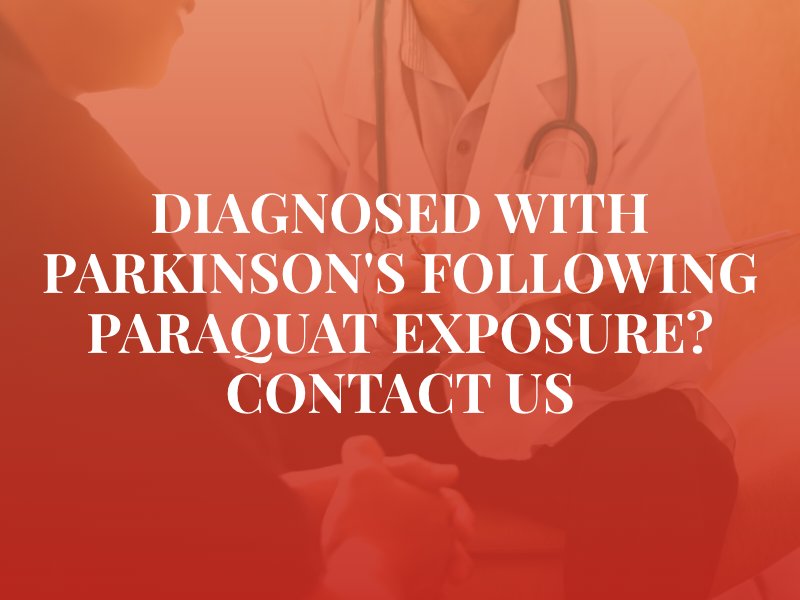 What Is Paraquat?
Paraquat is a popular and effective herbicide that is used to kill unwanted weeds and plants. However, it is also highly toxic and can be fatal if ingested. Only licensed users can purchase and apply Paraquat, such as commercial farmers.
Does Paraquat Cause Parkinson's Disease?
According to the Michael J. Fox Foundation, there is significant scientific evidence that links Paraquat exposure to the development of Parkinson's disease. One study found that people exposed at a younger age had a 200–600 percent higher chance of developing this condition than others. Another study found that people exposed to Paraquat experienced DNA damage in a way that could lead to the development of Parkinson's disease. If you or a loved one was exposed to Paraquat and recently received a Parkinson's disease diagnosis, reach out to a Maryland Paraquat lawyer immediately to learn your legal options.
Stages of Parkinson's Disease
There are five stages of Parkinson's disease, and each stage involves progressively more severe symptoms:
Stage 1 symptoms are mild and affect one side of the body.
Stage 2 symptoms begin to worsen and affect both sides of the body, but patients retain independence.
Stage 3 symptoms become more severe, and patients experience difficulty completing daily tasks.
Stage 4 symptoms are severe and limiting, and patients are unable to live alone.
Stage 5 symptoms are debilitating, and patients are often bedridden and unable to stand or walk.
Symptoms of Parkinson's Disease
Symptoms of Parkinson's disease often include the following:
Slowed movements
Speech and writing changes
Shaking and tremors
Rigid and stiff muscles
Loss of automatic movements
Impaired posture
Balance difficulties
What Is the Statute of Limitations for Paraquat Lawsuits in Maryland?
If you believe that your Parkinson's disease is linked to Paraquat exposure, it is important to speak with a Maryland Paraquat lawyer as quickly as possible. Maryland has a three-year statute of limitations for product liability claims. If you do not file your claim within three years of your diagnosis, the court will likely dismiss your case.
Maryland Paraquat Lawsuits
Under Maryland law, you have the right to file a lawsuit against a Paraquat manufacturer if you developed Parkinson's disease after exposure. Through your claim, you can recover compensation for economic and non-economic damages, such as the following:
Past and future medical expenses
Lost wages
Loss of future earnings
Chronic pain
Mental anguish
Loss of quality of life
In these situations, you need a local Paraquat lawsuit attorney in Maryland on your side who can guide you through your claim and provide enough evidence to establish your right to compensation. The attorneys at Shapiro Legal Group, PLLC have access to the skills, knowledge, and resources to help you hold the manufacturer accountable.
Schedule a Free Consultation With a Maryland Paraquat Lawyer
If you are diagnosed with Parkinson's disease after Paraquat exposure, the lawyers at Shapiro Legal Group PLLC can help. Contact us online to discuss your legal options with a Maryland Paraquat lawsuit attorney.