Many Arizona residents took prescription and over-the-counter Zantac to treat common conditions like heartburn. However, the U.S. Food and Drug Administration (FDA) recalled Zantac in April 2020 after discovering that it may raise patients' risk of cancer.
If you are a former Zantac patient who developed cancer, you may have grounds for legal action. The Arizona Zantac lawsuit attorneys at Shapiro Legal Group, PLLC represent patients nationwide, including Arizona, in their claims against the drug's manufacturers.
Why Hire Shapiro Legal Group, PLLC for Your Zantac Claim?
Over our 20 years of litigation experience, we have recovered millions of dollars in compensation for thousands of clients nationwide, including Arizona.
Any type of cancer can be a painful condition. Our Arizona Zantac lawyers will handle each aspect of your case on your behalf, allowing you to focus on recovery.
Our firm believes in open and honest communication throughout the case process. We will always be available to answer any questions you may have and inform you of important case updates.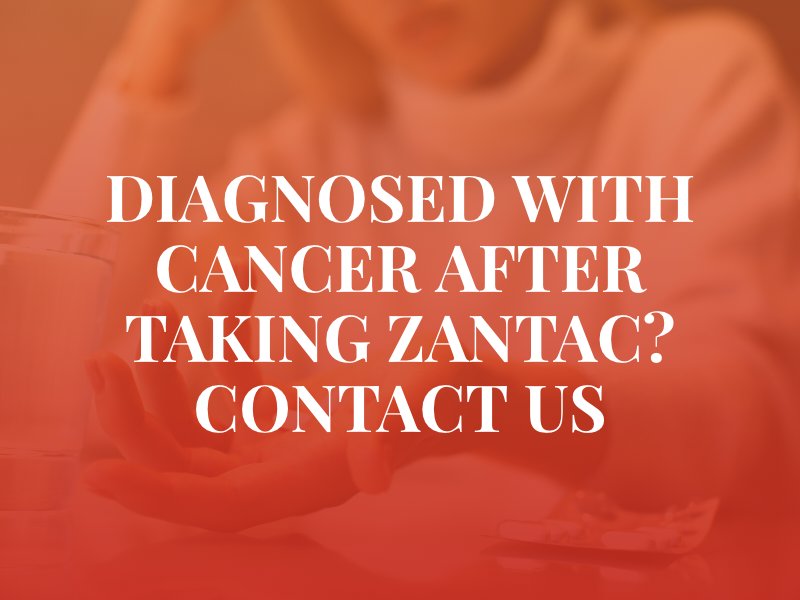 Do Zantac Tablets Cause Cancer?
Zantac may cause cancer due to the presence of N-Nitrosodimethylamine (NDMA) impurities. A Connecticut online pharmacy detected unsafe levels of NDMA, a probable human carcinogen used to induce tumors in clinical studies, in certain batches of Zantac. After learning about these findings in September 2019, the FDA launched an investigation and determined that NDMA impurities increase over time and due to improper storage conditions. As a result, the agency recalled the medication in April 2020.
How Do You Qualify for a Zantac Lawsuit?
Not all Arizona Zantac patients qualify for litigation against the drug's manufacturers. You may have grounds for a Zantac lawsuit if you meet the following criteria.
You took prescription or over-the-counter Zantac, not generic ranitidine.
You took Zantac regularly for at least one year.
You received a cancer diagnosis at least one year after starting Zantac.
If you have questions about whether or not you qualify for a Zantac lawsuit, speak with a knowledgeable Zantac lawyer at Shapiro Legal Group, PLLC.
What Is the Statute of Limitations for Zantac Lawsuits in Arizona?
Most civil lawsuits are subject to a rule known as the statute of limitations, which establishes a deadline for filing a claim. If you do not file your claim in time, the court will almost certainly dismiss it. In Arizona, you have two years from the date you discovered or should have reasonably discovered your injury to file your claim. This will usually be the date of your cancer diagnosis. Don't miss your filing deadline – get started by scheduling a free consultation with an Arizona Zantac attorney.
How Much Is a Zantac Lawsuit Worth?
Through a Zantac lawsuit, you can recover compensation for the economic and non-economic damages you endured due to the cancer diagnosis. Economic damages refer to your financial losses, such as medical expenses, lost wages, and disability accommodations. Non-economic damages, also known as pain and suffering, provide compensation for chronic pain, emotional distress, and other physical and emotional hardships.
Because Zantac lawsuit settlements vary based on your individual damages, it can be difficult to predict how much your case is worth. Speak to an Arizona Zantac attorney at Shapiro Legal Group, PLLC to identify your optimal pathways to maximum compensation.
Schedule a Free Consultation With a Zantac Lawyer in Arizona
Are you a former Zantac patient who received a cancer diagnosis? If so, you may have grounds for a lawsuit against Zantac's manufacturers. In these situations, the attorneys at Shapiro Legal Group, PLLC can help.
Our lawyers represent plaintiffs in every state, including Arizona, in their Zantac cancer lawsuits. Contact us today to schedule a free consultation and discuss your legal options.