A stomach cancer diagnosis can be devastating. This condition can develop for several reasons – including defective and dangerous medications like Zantac. In April 2020, the U.S. Food and Drug Administration (FDA) recalled Zantac after discovering that it may raise the risk of certain cancers, including stomach cancer.
If you developed stomach cancer after taking Zantac, you are not alone and Shapiro Legal Group, PLLC can help. Our Zantac stomach cancer attorneys can represent you in your lawsuit against Zantac's manufacturers, securing the compensation you need to recover.
Why Hire Shapiro Legal Group, PLLC for Your Zantac Stomach Cancer Claim?
Stomach cancer can be a painful condition. Our Zantac attorneys will handle each stage of your claim so you can focus on recovery, not complex litigation processes.
We represent Zantac victims in every state. Our Zantac stomach cancer lawyers co-counsel with top personal injury and mass tort firms to provide our clients with the strongest possible representation.
Defective drug claims can be complex and require strong scientific evidence. Our firm partners with expert witnesses, such as medical professionals, who can provide testimony on your behalf.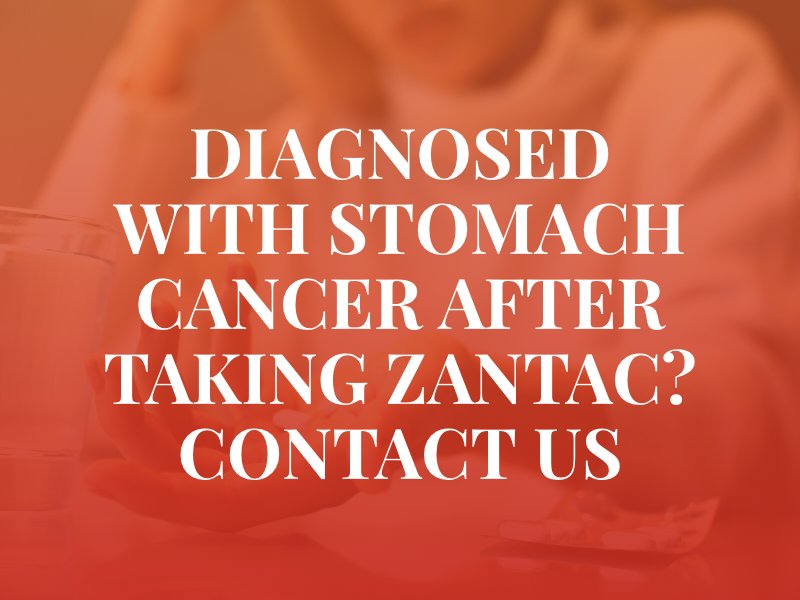 Can Zantac Cause Stomach Cancer?
Stomach cancer is just one of several cancers that researchers have linked to regular Zantac use. In September 2019, online pharmacy Valisure found that some batches of Zantac contained unsafe levels of N-Nitrosodimethylamine (NDMA), a probable human carcinogen. While humans can safely consume up to 96 nanograms of NDMA daily, Valisure's testing found as much as 3 million nanograms of NDMA per Zantac tablet. After Valisure reported findings to the FDA, the agency launched an investigation and issued a recall for Zantac.
Symptoms of Stomach Cancer
In its early stages, stomach cancer may not cause any symptoms. As the disease progresses, however, unpleasant symptoms may arise. Common symptoms of stomach cancer include the following.
Heartburn and indigestion
Nausea and vomiting
Difficulty swallowing
Unintentional weight loss
Stomach pain
Feeling bloated after meals
Feeling full after eating small amounts of food
Statute of Limitations for Zantac Stomach Cancer Lawsuits
Most states have a statute of limitations in place for Zantac lawsuits. This law sets a time limit for filing a claim; if you do not file your lawsuit within the designated time frame, the court will dismiss your case. The statute of limitations for your Zantac claim will depend on where you live and the date of your diagnosis.
For example, if you live in California, you have two years from the date of discovering the cancer to file. If you live in Florida, you have four years from the date of discovery. Kentucky and Louisiana residents only have one year to file, whereas Maine residents have six years. Speak with a qualified Zantac stomach cancer attorney at Shapiro Legal Group, PLLC to learn about your state's filing deadlines.
How Much Is a Zantac Stomach Cancer Case Worth?
Stomach cancer is a painful, debilitating condition that can lead to financial hardship and emotional distress. Through a Zantac lawsuit, you can secure compensation to recover from your cancer-related damages. Common damages our Zantac stomach cancer lawyers can recover on your behalf include the following.
Past and future medical expenses
Lost wages
Loss of future earnings
Loss of quality of life
Emotional distress
Chronic pain
Permanent disability
Schedule a Free Consultation With a Zantac Stomach Cancer Lawyer
If you are a former Zantac patient and developed stomach cancer after taking the medication, you may have grounds for legal action. The attorneys at Shapiro Legal Group, PLLC, represent clients nationwide in their lawsuits against Zantac's manufacturers. We will work tirelessly to secure the compensation you deserve.
Contact us today to schedule a free consultation with a Zantac stomach cancer attorney.