In April 2020, the U.S. Food and Drug Administration (FDA) issued a recall for the popular heartburn medication Zantac. This recall came in response to a report that Zantac may contain dangerous impurities that can raise patients' cancer risk.
If you are a Missouri resident who developed cancer after taking Zantac, you may have grounds for legal action. A qualified Missouri Zantac lawsuit attorney at Shapiro Legal Group, PLLC can help you hold the drug's manufacturers accountable for your damages.
Why Choose Our Zantac Injury Lawyers?
Our firm has over 20 years of litigation experience, specializing in mass torts. We possess specialized insights, knowledge, and resources that few other firms have.
Our Zantac lawsuit attorneys have recovered millions of dollars in compensation for our clients. We will advocate aggressively for your maximum award during each stage of litigation.
Our firm represents clients in every state, including Missouri. We will co-counsel with top personal injury and mass tort firms to ensure that you have the best possible legal representation.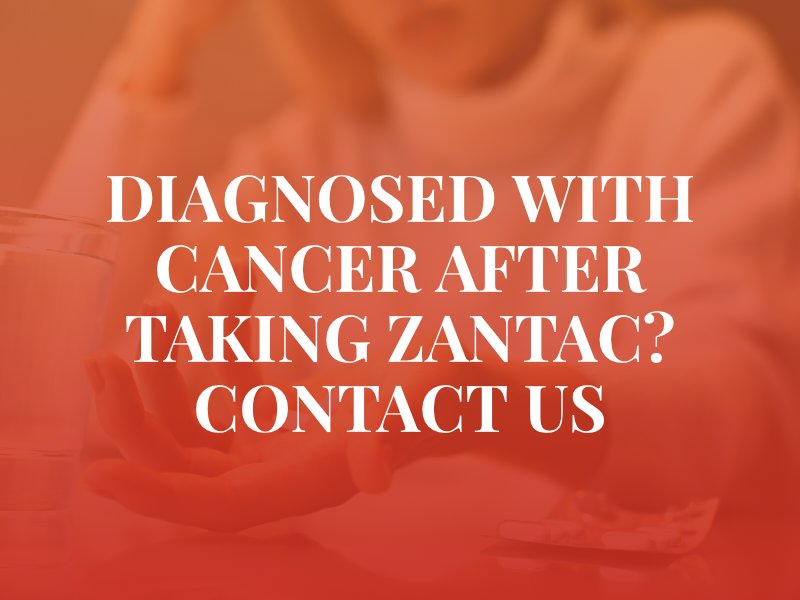 Can Zantac Tablets Potentially Cause Cancer?
Zantac may cause cancer due to the presence of N-Nitrosodimethylamine (NDMA).  NDMA is a probable human carcinogen that was used to create rocket fuel, but the industry ceased using it after finding NDMA in the air, soil, and water surrounding manufacturing plants. Today, researchers sometimes use NDMA to induce tumors. An FDA investigation revealed that NDMA impurities in Zantac increase over time and due to improper storage conditions, rising to unsafe levels that may pose a risk to humans.
How Do You Qualify for a Zantac Lawsuit?
You may qualify for litigation against Zantac's manufacturers if you meet the following three criteria.
You took prescription or over-the-counter Zantac for at least one year.
You received a cancer diagnosis.
At least one year has passed between your first Zantac dose and your cancer diagnosis.
If you are unsure whether you qualify for a Zantac claim, speak to a Missouri Zantac attorney at Shapiro Legal Group, PLLC as soon as possible.
What Is the Statute of Limitations for Zantac Lawsuits in Missouri?
Under the statute of limitations, you have five years from the date the harm occurred to file a Zantac lawsuit in Missouri civil court. The clock will likely begin on the day you receive your cancer diagnosis. If you do not file within the five-year period, the court will likely dismiss your case, preventing you from recovering compensation. Speak with a Missouri Zantac lawyer as soon as possible to get the legal process started.
How Much Is a Zantac Lawsuit Worth?
Through a Zantac lawsuit, you can recover compensation for the economic and non-economic damages you endured due to your cancer diagnosis. Economic damages refer to your financial losses, such as medical expenses, lost wages, and the cost of disability accommodations.
Non-economic damages, on the other hand, involve the physical and emotional pain and suffering you experienced, such as depression, chronic pain, and loss of quality of life. If you lost a loved one to Zantac-related cancer, you and your family may be eligible to recover compensation for funeral expenses, lost wages and benefits, final medical expenses, and pain and suffering.
Because compensation in Zantac claims is based on individual damages, it can be difficult to predict how much your case will be worth. Speak to a Missouri Zantac lawsuit attorney at Shapiro Legal Group, PLLC to identify your optimal path to compensation.
Schedule a Free Consultation With a Zantac Lawyer in Missouri
If you developed cancer after taking Zantac, Shapiro Legal Group, PLLC can help. Our attorneys represent Zantac victims nationwide, including Missouri, in their claims against the drug's manufacturers. Contact us today to schedule a free consultation and discuss your legal options with a Missouri Zantac lawsuit attorney.