Zantac, also known under the generic name ranitidine, is a popular prescription and over-the-counter heartburn medication. Many Massachusetts patients relied on this medication to treat common gastrointestinal conditions – until the U.S. Food and Drug Administration (FDA) recalled the medication in April 2020.
Recent research shows that Zantac may raise patients' risk of cancer. If you developed cancer after taking Zantac, a qualified Massachusetts Zantac lawsuit attorney at Shapiro Legal Group, PLLC can help you hold the drug's manufacturer accountable.
Why Choose Our Zantac Injury Attorneys?
Our firm has over 20 years of legal experience, specializing in complex mass tort litigation and defective drug claims.
Our firm prides itself on our responsiveness. Our Zantac lawsuit lawyers will be available to answer your questions and respond to your concerns throughout your case.
We represent clients in their Zantac claims nationwide, including Massachusetts. We will partner with top personal injury and mass tort firms to provide the most comprehensive representation possible.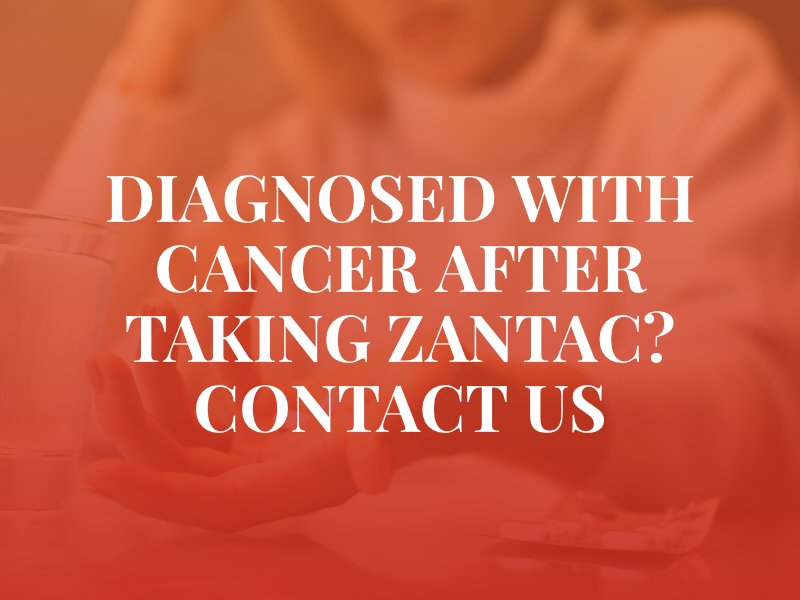 Can You Get Cancer From Taking Zantac Tablets?
Certain batches of Zantac may contain an impurity called N-nitrosodimethylamine (NDMA). In September 2019, an online pharmacy called Valisure reported that it found unsafe levels of NDMA in Zantac during its routine batch testing. While humans can safely consume up to 96 nanograms of NDMA per day, Valisure found that some Zantac tablets contain up to 3 million nanograms of the probable human carcinogen. To protect the public, the FDA recalled Zantac in April 2020.
How Do You Qualify for a Zantac Lawsuit?
To qualify for a Zantac claim, you will need to meet three key criteria. First, you will need to show that you took prescription or over-the-counter Zantac, not generic ranitidine. Second, you will need to prove that you took Zantac regularly for at least one year. Finally, you will need to show that at least one year has passed since your first Zantac dose and your cancer diagnosis. Learn more about whether or not you qualify for a Zantac lawsuit by speaking with a Zantac attorney in Massachusetts.
What Is the Statute of Limitations for Zantac Lawsuits in Massachusetts?
Massachusetts Zantac lawsuits are subject to the statute of limitations, or a mandatory filing deadline. In most cases, if you do not file within the specified time frame, the court will dismiss your case. You have three years from the date the harm occurred to file a Zantac lawsuit in Massachusetts; this clock will likely start on the date of your cancer diagnosis. Speak to a Massachusetts Zantac lawyer to identify your appropriate filing deadline.
How Much Is a Zantac Lawsuit Worth?
In Zantac mass tort claims, the court treats each plaintiff as an individual and provides compensation based on each plaintiff's own damages. This differs from class action lawsuits, which divide awards evenly between all plaintiffs. As a result, it can be difficult to predict how much your case is worth without speaking to a Massachusetts Zantac attorney.
Through a Zantac lawsuit, you can recover the following types of compensation.
Past and future medical expenses related to your cancer, including hospitalizations, surgeries, medications, and chemotherapy treatments
Lost wages and loss of future earnings and benefits if your cancer prevents you from returning to work
Pain and suffering, such as chronic pain, loss of quality of life, post-traumatic stress disorder, and depression
Schedule a Free Consultation With a Zantac Lawyer in Massachusetts
A cancer diagnosis can disrupt your life in several ways. If you believe Zantac caused your cancer, Shapiro Legal Group, PLLC can help. We represent Massachusetts plaintiffs in their lawsuits against Zantac's manufacturers, securing the compensation they need to recover. Contact us today to schedule your free consultation with a Massachusetts Zantac lawsuit attorney.