Senior citizens deserve to live their lives in peace, comfort, and dignity. However, the harsh reality is that some nursing homes violate this principle, engaging in negligent or abusive actions that tarnish these precious years. The pain and betrayal felt by families in these situations are unparalleled, leaving them seeking answers, justice, and reparation.
At Shapiro Legal Group, PLLC, we provide robust legal representation for those affected by nursing home abuse. Our attorneys are skilled in pursuing justice, holding the responsible parties accountable, and securing fair compensation for the damages suffered by victims. If you or a loved one have been abused at a nursing home, you can trust our firm to fight for your right to recovery.
Why Choose Our Pennsylvania Nursing Home Abuse Attorney?
Our nursing home abuse lawyers have represented nursing home abuse victims nationwide. We have a proven track record of holding negligent parties accountable for their actions and helping thousands of clients secure the compensation they deserve.
We possess specialized knowledge and insight that few other law firms possess. With our expertise, we can guide you and your family through the complex legal process, ensuring that your rights are protected every step of the way.
We are dedicated to obtaining maximum results for our clients. We co-counsel with top personal injury and mass tort firms, enabling us to leverage additional resources and expertise to build a strong case on your behalf.
What Is Nursing Home Abuse?
Nursing home abuse refers to any harm, whether intentional or unintentional, inflicted upon residents of long-term care facilities by their caretakers. The consequences can range from physical and emotional trauma to medical emergencies, and in the worst cases, death.
Such abuse can arise from a range of issues including understaffing, inadequate staff training, and employee burnout. These conditions can lead to caregivers mistreating residents or failing to respond promptly to critical situations. It is a disturbing reality that is unfortunately prevalent in many nursing homes.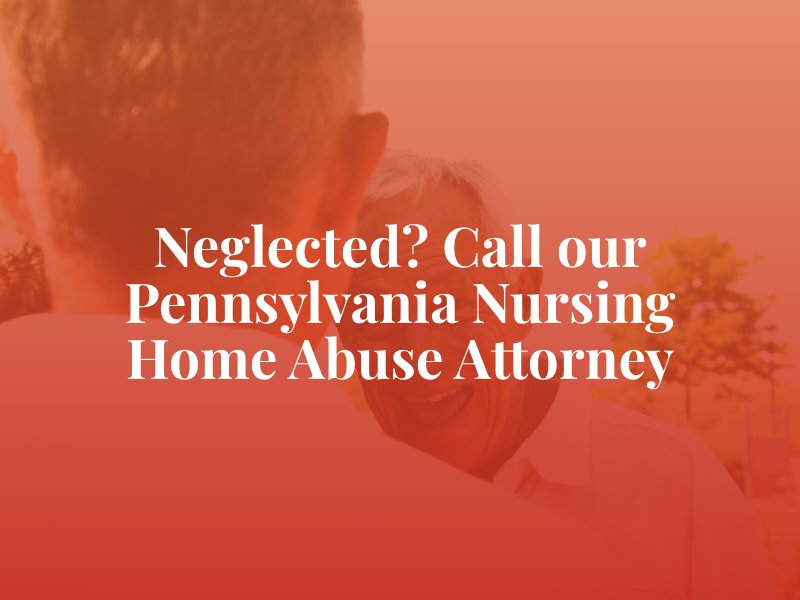 Warning Signs of Nursing Home Abuse
Recognizing and responding to the warning signs of nursing home abuse is essential in protecting the safety and well-being of your loved ones. These signs can vary, but they often include:
Sudden weight loss: This could suggest neglect in dietary care or possibly intentional malnutrition. Unexplained weight loss can indicate serious neglect.
Lice, fleas, or excessive dirt in residence: A clean living environment is crucial for residents' health. The presence of pests or excess dirt is a clear sign of neglect.
Bruises on the buttocks or groin: Unexplained bruises, particularly in these areas, can indicate physical or sexual abuse. Always inquire about any unfamiliar injuries.
Persistent foul odor or smell of waste: This could indicate a lack of proper personal hygiene care or overall unsanitary conditions within the facility.
Untreated cuts or wounds: Any untreated injuries or delayed medical care can signal negligence in health management.
Sudden increase in sedation: An unexpected change in medication, particularly if it results in increased sedation, could suggest an effort to control a resident's behavior improperly.
Types of Nursing Home Abuse
Nursing home abuse can come in many forms. In some cases, it involves physical harm. In others, it can encompass sexual abuse, financial exploitation, emotional trauma, and even neglect and abandonment. No one deserves to be harmed at the hands of a trusted caregiver.
At Shapiro Legal Group, PLLC, we specialize in a wide variety of nursing home abuse cases. If you or a loved one have experienced one or more of the following injuries, our Pennsylvania nursing home abuse attorneys can fight for your right to justice:
Bed sores, pressure sores, and/or decubitus ulcers
Medication errors
Falls resulting in broken bones or brain injuries
Failure to timely diagnose and treat various medical conditions, including shingles
Infections, pic line infections, UTIs, and sepsis
Wrongful death
Unexplained fractures
Attacks by other residents or staff, both physical and/or sexual
Dehydration and/or malnutrition
Unexplained sudden deaths
Any other injury related to abuse, neglect, and/or failure to monitor the patient
How Our Pennsylvania Nursing Home Abuse Lawyer Can Help
When you trust a nursing home with a loved one's care, it's distressing to suspect any form of abuse. If you or your loved one has experienced this mistreatment, you need an advocate on your side. The Pennsylvania nursing home abuse lawyers at Shapiro Legal Group, PLLC can support and guide you through this challenging situation.
Our attorneys play a crucial role in gathering essential evidence, often held by the nursing home itself, such as staff schedules, eyewitness testimonies, caregiver keycard data, and the victim's medical records. Starting an immediate investigation ensures that this critical evidence is preserved.
Additionally, hiring our firm signals to the nursing home and its insurance company that you are serious about seeking justice. Your attorney will advocate aggressively for your right to fair compensation, rather than accepting a low-value settlement.
Finally, your attorney will aim to reduce your stress during this traumatic time. Our firm will handle the complexities of the case, allowing you to focus on caring for your loved one. We're committed to ensuring your family member's dignity, safety, and rights are upheld.
Reporting Abuse in a Pennsylvania Nursing Home
Under the Pennsylvania Older Adults Protective Services Act (OAPSA), it is mandatory to report elder abuse in any form. You can initiate this process by contacting the Pennsylvania Department of Aging at (800) 490-8505.
You can also file a complaint online, via email at c-ncomplai@pa.gov, or by mail to:
Division of Nursing Care Facilities Director
Pennsylvania Department of Health
Division of Nursing Care Facilities
625 Forster St., Room 526
Harrisburg, PA 17120
To effectively report abuse, it is important to provide details such as the name and location of the facility, the names of any witnesses, and the specific time and place of the incident. Prompt reporting is crucial to protect vulnerable individuals and hold at-fault parties accountable.
Call Our Pennsylvania Nursing Home Abuse Lawyer Today
The heartache and frustration that comes with nursing home abuse can be overwhelming, but you don't have to face it alone. The nursing home abuse attorneys at Shapiro Legal Group, PLLC are committed to standing by your side, advocating for your loved one's rights, and seeking the justice your family deserves. Contact us online or at (800) 220-0984 to discuss your case today.