When a loved one enters a nursing home, we entrust their care to professionals, believing they will provide the dignity, respect, and quality of life that they deserve. It's an unspeakable shock when this trust is betrayed, leaving families struggling with the reality of nursing home abuse or neglect. If you or your loved one has experienced this mistreatment, you need an attorney on your side.
In these situations, trust the lawyers at Shapiro Legal Group, PLLC. Our New Jersey nursing home abuse attorneys are dedicated to helping victims and their families seek justice. We have the knowledge and experience to build a strong case for your loved one, securing compensation and accountability from those responsible.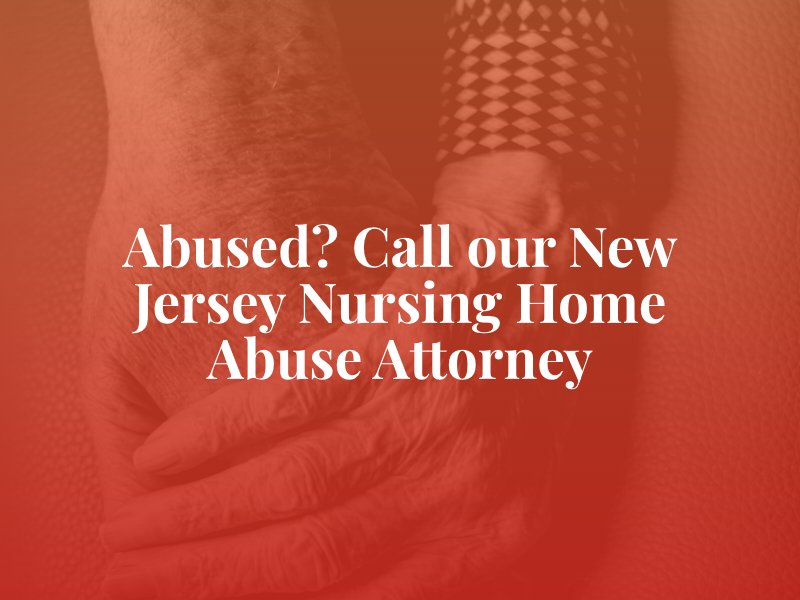 Why Hire Our New Jersey Nursing Home Abuse Attorney?
Our firm represents victims of nursing home abuse clients in every state, including New Jersey. We have successfully assisted thousands of people in obtaining the compensation they deserve.
Nursing home abuse claims can be complex and emotionally challenging. With specialized knowledge and deep expertise, our attorneys offer invaluable guidance to support you and your family throughout the legal process.
Our firm prioritizes open and honest communication. When you call or email for a free case consultation, we will respond to you within 24 hours.
What Rights Do Residents of New Jersey Nursing Homes Possess?
Residents of New Jersey nursing homes possess a range of rights that aim to ensure their well-being and protection. These rights must be upheld by the corporations that own these facilities. Some key rights include:
Freedom from physical and mental abuse and neglect: Residents have the right to live in an environment free from any form of mistreatment or harm.
Safe, decent, and clean conditions: Nursing home residents have the right to reside in a facility that maintains appropriate standards of cleanliness, safety, and overall quality.
Adequate accommodation and nursing care: Residents should not be placed in a nursing home that cannot safely accommodate them while providing sufficient nursing care.
Management of pain: Nursing home residents have the right to receive proper assessment, management, and treatment of pain, ensuring their comfort and well-being.
Dignity and individuality: Residents are entitled to be treated with respect, preserving their dignity and recognizing their individuality.
Written statement of rights: Each resident should receive a written statement detailing their rights, ensuring awareness and clarity.
Constitutional, civil, and legal rights: Residents have the right to exercise all constitutional, civil, and legal rights guaranteed to them by law.
Warning Signs of Nursing Home Abuse
Recognizing the warning signs of nursing home abuse is crucial for the well-being of residents. While family members may not directly witness the abuse or neglect, the following situations could indicate that mistreatment is happening:
Bedsores or pressure ulcers in areas like the back, hips, or heels.
Frequent falls resulting in unexplained injuries,
Noticeable and unexplained weight loss
Signs of dehydration such as dry mouth, sunken eyes, or dark urine
Dirty living spaces, poor personal hygiene, or inadequate cleanliness in common areas
Insufficient number of staff members or staff who appear overwhelmed
Excessive use of medications, particularly sedatives or antipsychotics
Unexplained shifts in mood, withdrawal, anxiety, or fearfulness
Signs of sexual abuse, such as torn or bloody undergarments, sexually transmitted infections, or genital soreness
Uncooperative or restrictive behavior from staff when family members want to visit or check on the resident
Unexpected and sudden deaths without a clear medical explanation or underlying condition
How Our New Jersey Nursing Home Abuse Attorney Can Help
Experiencing neglect or abuse in a nursing home can have a profound impact on the well-being of your loved one. The betrayal of trust, physical injuries, and emotional trauma can be overwhelming. In such distressing situations, seeking the help of a New Jersey nursing home abuse attorney is crucial.
At Shapiro Legal Group, PLLC, we understand the gravity of these circumstances and the need for both empathy and assertiveness in seeking justice for your loved one. Our attorneys will thoroughly investigate your case, working closely with medical experts to review relevant records and hold the responsible parties accountable.
Types of Cases We Can Assist You With
At Shapiro Legal Group, PLLC, our New Jersey nursing home abuse attorneys are well-equipped to help residents and their families fight against abuse and neglect in nursing homes. We represent cases that involve:
Bed sores, pressure sores, and decubitus ulcers
Medication errors
Falls resulting in broken bones or brain injuries
Failure to timely diagnose and treat various medical conditions
Infections, including pic line infections, UTIs, and sepsis
Wrongful death cases
Unexplained fractures
Physical and sexual attacks by other residents or staff
Dehydration and/or malnutrition
Unexplained sudden deaths
Any other injuries related to abuse, neglect, and/or failure to monitor the patient
How Long Do You Have to File a Claim?
Victims and their families have a specific timeframe within which they must initiate a lawsuit. In New Jersey, the statute of limitations for nursing home abuse cases is usually two years. This timeframe begins either from the date the cause of action was discovered or from the date of death.
Waiting beyond the statute of limitations can result in the loss of your legal rights to seek compensation. For this reason, it is vital to contact an attorney as soon as possible to initiate the necessary legal proceedings.
Reporting Nursing Home Abuse in New Jersey
If you suspect nursing home abuse or neglect in New Jersey, it is crucial to report it promptly. In an emergency, call 911. In a non-emergency situation, you can contact the following offices:
New Jersey State Ombudsman: Call (877) 592-6995 to report abuse or neglect and seek assistance.
New Jersey Medicaid Fraud Control Unit: Contact the Office of the Attorney General at (609) 292-1272 to report suspected fraud or abuse related to Medicaid.
New Jersey Department of Human Services: Call (800) 792-8820 to report abuse or neglect of an elder or vulnerable adult.
New Jersey Department of Health: A 24-hour hotline is available at (800) 792-9770 to report incidents occurring within healthcare facilities.
Call Our New Jersey Nursing Home Abuse Lawyer Today
Every second counts when it comes to acting against nursing home abuse. If you or your loved one have suffered harm at the hands of a nursing home staff member, trust the attorneys at Shapiro Legal Group, PLLC to fight for your right to justice. Schedule your free legal consultation today at (800) 220-0984 or via our online contact form.