Recognizing the immense challenges faced by veterans exposed to toxic substances during their service, the U.S. government has implemented the Sergeant First Class Heath Robinson Honoring Our Promise to Address Comprehensive Toxics (PACT Act).
This law significantly expands health care eligibility for veterans exposed to toxic substances during the Vietnam, Gulf War, and post-9/11 eras, allowing more individuals to file claims and receive the care and support they deserve. 
There are specific toxic exposures covered under the PACT Act, and eligibility for claims varies based on a veteran's service period, deployment location, and the specific substances he or she encountered. 
Types of Toxic Exposures
Military members can be exposed to many types of toxic substances and hazards during their service career, such as the following:
Radiation exposure caused by nuclear weapons testing or depleted uranium

Chemicals, such as depleted uranium, chromium, and water contaminants at Camp Lejeune, and Agent Orange and other herbicides

Air pollutants, such as burn pits, dust, sulfur fires, particulates, and oil well fires

Chemical warfare agents, mustard gas, nerve agents, and other dangerous chemicals used by the military
Presumption of Service Under the PACT Act
For many years, veterans who were exposed to toxic substances struggled to recover benefits from the U.S. Department of Veterans Affairs (VA). To get disability benefits from the VA, you need to prove that your military service caused your medical condition. 
With repeated exposure, toxic substances can cause serious illnesses and diseases like cancer, birth defects, and emphysema. In some cases, these complications can take years to develop. As a result, it is difficult to establish a definitive link between the veteran's military career and his or her disease or illness.
However, some conditions are considered presumptive, and the VA automatically assumes that the disease or illness is related to military service. Before the PACT Act, the list of presumptive conditions did not account for many of the issues faced by certain veterans.
The PACT Act expands VA benefits for veterans of the Vietnam, Gulf War, and post-9/11 eras. It also adds over 20 presumptive conditions for certain toxic exposures, and more presumptive-exposure locations for Agent Orange and radiation.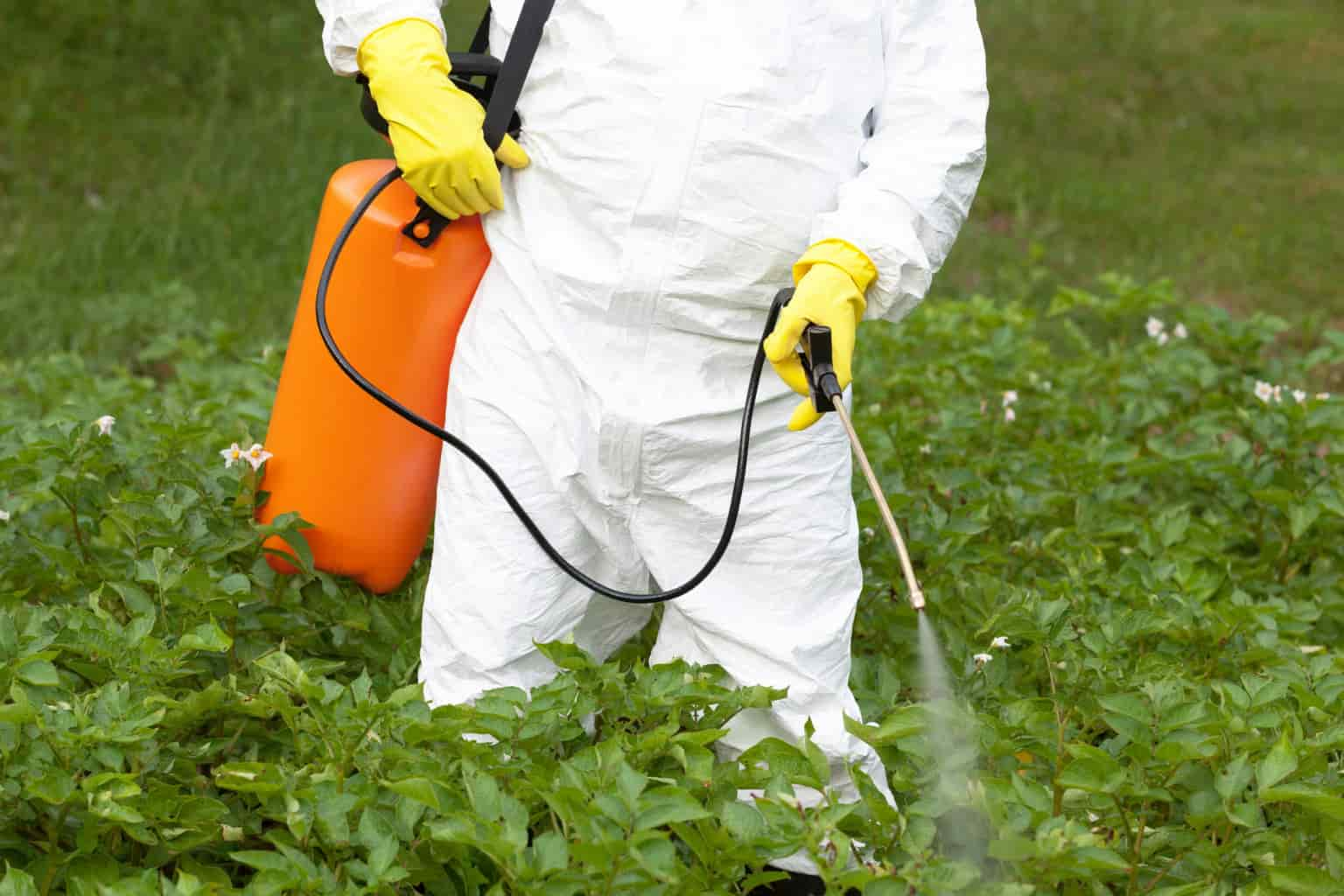 Toxic Exposures for Vietnam Veterans
Vietnam veterans are entitled to VA health care and compensation benefits if they developed a specific disease after being exposed to toxic substances, such as herbicides like Agent Orange. The PACT Act expands the list of presumptive conditions to include:
Hypertension

Monoclonal gammopathy of undetermined significance
To receive benefits from the PACT Act, a veteran must have performed qualifying service and later developed a presumption condition. For Vietnam veterans, qualifying service is defined as having performed active military duties in:
The Republic of Vietnam from January 9

th

, 1962 to May 7

th

, 1965

Laos from December 14

th

, 1965 to September 30

th

, 1969

Thailand at a U.S. or Royal Thai base from January 9

th

, 1962 to June 30

th

, 1976

Cambodia at the Mimot, Krek, or Kampong Cham Province from April 16

th

, 1962 to April 30

th

, 1969

The Korean Demilitarized Zone (DMZ) from April 1

st

, 1968 to August 31

st

, 1971

Johnston Atoll or on a ship that was called at Johnson Atoll from January 1

st

, 1972 to September 30

th

, 1977

Guam, American Samoa, or any territorial waters from January 9

th

, 1962 to July 31

st

, 1980
Additionally, Air Force or Air Force Reserve veterans who regularly operated, maintained, or served aboard a C-123 aircraft that sprayed herbicides are also eligible for benefits.
Toxic Exposures for Gulf War and Post-9/11 Veterans
Under the PACT Act, Gulf War and Post-9/11 veterans may be entitled to VA benefits if they have qualifying military service: 
During or after the Gulf War (August 2

nd

, 1990) in any of the following countries: Bahrain, Kuwait, Somalia, Saudi Arabia, Oman, Qatar, Iraq, or the United Arab Emirates

After the start of the Global War on Terrorism (September 11

th

, 2001) in any of the following countries: Afghanistan, Iraq, Bahrain, Kuwait, Djibouti, Egypt, Jordan, Lebanon, Oman, Qatar, Saudi Arabia, Somalia, Syria, United Arab Emirates, Uzbekistan, or Yemen
The PACT Act presumes that Gulf War and post-9/11 veterans with the following diseases were exposed to toxic substances during their service:
Brain cancer 

Gastrointestinal cancer 

Lymphoma

Melanoma

Pancreatic cancer

Reproductive cancers

Respiratory cancers

Glioblastoma 

Kidney cancer

Lymphatic cancer

Asthma

Rhinitis

Sinusitis

Emphysema

Granulomatous disease

Interstitial lung disease 

Pleuritis

Pulmonary fibrosis

Sarcoidosis

Chronic bronchitis

Constrictive bronchiolitis 

Obliterative bronchiolitis

Chronic obstructive pulmonary disease 
Camp Lejeune Water Contamination and the PACT Act
The PACT Act also expands benefits to veterans, military families, and civilians who lived and worked at Camp Lejeune, a Marine Corps base located in North Carolina. For over 30 years, toxic substances contaminated the drinking water there, leading to serious health conditions. A Camp Lejeune toxic water lawyer can help you explore legal options if you or a loved one suffered harm while stationed at the Marine base. 
The VA will provide compensation for veterans who served at least 30 days at Camp Lejeune from August 1953 to December 1987, and developed the following health conditions:
Liver cancer

Bladder cancer

Leukemia

Multiple myeloma

Kidney cancer

Non-Hodgkin's lymphoma

Parkinson's disease

Aplastic anemia

Other myelodysplastic syndromes
Additionally, family members who lived at Camp Lejeune during the same period could get their medical expenses reimbursed if they developed any of the following health conditions:
Bladder cancer

Breast cancer

Kidney cancer

Multiple myeloma

Myelodysplastic syndromes

Neurobehavioral effects

Non-Hodgkin's lymphoma

Renal toxicity

Scleroderma

Leukemia

Lung cancer

Miscarriage

Esophageal cancer

Female infertility

Hepatic steatosis
Speak to an Attorney about Your PACT Act Claim
The well-being and support of our nation's veterans are of significant importance, and it is crucial to ensure that they receive the care and benefits they have earned and deserve. If you were exposed to a toxic substance during your service and later developed a presumptive condition, you have the right to pursue a claim for benefits.
Filing a PACT Act claim can be complex, especially while receiving care for a serious illness or disability. If you need help navigating the process, it is important to seek guidance from an attorney.
Leveraging their skills, knowledge, and experience, your lawyer can help you file your claim, prove your eligibility, and advocate for your right to the benefits that you deserve. Contact a PACT Act attorney as soon as possible to discuss your eligibility and plan your next steps.